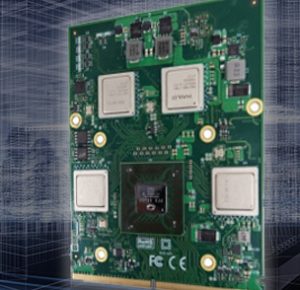 Called AI-MXM-H84A, it is made by Aetina and gets its computing power from four Hailo-8 processors from the Israeli manufacturer Hailo.
MXM (mobile PCI Express module) was originally designed as an industry-standard socket for graphics processors in laptops. This one is a 82 x 105mm MXM 3.1 Type B module that typically consumes ~25W and has a PCI Express 3.0 x16 interface.
TensorFlow and Onnx are supported for AI, and 64bit Windows (10/11) or Linux for the operating system.
Aetina's MXM modules are designed specifically for harsh environments, said Impluse, although this one is only rated for 0 – 70°C operation.
The vibration spec is 2.4Grms (5 – 500Hz sine, 30min/axis).
"They are intended to be integrated into systems which themselves are tested and certified to adequately handle vibration," said Impluse. "These modules are hardy and capable of being exposed to the impacts and tremors found in harsh, industrial environments at the edge."
Impluse is seeking applications in machine vision systems, autonomous vehicles and robotics.