Engineering360 News Desk | June 20, 2022
The North American powder metallurgy (PM) industry has not been immune from the unprecedented challenges facing the global supply chain and continues to feel the negative effects of the COVID‐19 pandemic. The semiconductor microchip processor shortages have resulted in orders being pushed out or even worse, cancelled. Most automotive companies, whose vehicles use an estimated 20 to 100 processors each, depending on the vehicle's features, agree that recovery will begin in the second half of 2022, but a normal supply won't be met until well into 2023. Volkswagen doesn't expect demands to be met until 2024.
Container shortages have caused difficulties receiving raw materials and shipping finished products to customers. The Royal Bank of Canada estimates one‐fifth of the global container ship fleet is currently stuck in congestion at ports.
The Great Resignation, where employees simply quit their jobs, has also had an impact on the supply chain. In February of this year, total "quits" by employees in the manufacturing sector hit a record 345,000; a short‐lived record as March registered 360,000 quits. The unprovoked invasion of Ukraine by Russia had an immediate effect on the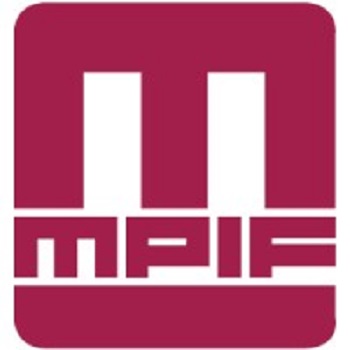 availability of raw materials, sending prices skyrocketing, while also causing other global disruptions.
Let's not forget the ongoing electrification of the automobile, the industry's main consumer of PM parts. All major and minor automotive companies have aggressive plans to discontinue or severely limit the sale of internal combustion engine vehicles by 2030.
However, many of these major disruptions should be viewed as opportunities. They have forced companies to work smarter, be more efficient and more innovative. New production output levels are being achieved thanks to changes and innovations made because of the pandemic. Many companies report reductions in energy consumption, furnace atmosphere gases, scrap and waste that is sent to landfills as a direct result of operating more efficiently.
Some companies have replaced older equipment with the latest computer controlled Industry 4.0 technology. This internet of things approach allows equipment to "talk" to each other and learn the best parameters for the process. Automation within the industry continues to grow as a solution to the overall shortage of workers. From pick‐and‐place robots at the compacting presses and furnaces, to 100% vision system inspections, automation will continue to increase. With nothing on the horizon to reverse the shortage of workers, the industry can be grateful that robots usually show up five days a week and don't take extended breaks.
Even with the excessive amount of manufacturing quits during the Great Resignation, the manufacturing sector has proved quite resilient over the past year where new factory orders have soared over 14%, year‐over‐year.
All of this is positive. The PM industry is alive and well, landing back on its feet, and on its way to recovery.
Access this industry report from the Metal Powder Industries Federation to explore projected market trends in North American metal powder activities, conventional press and sinter, metal additive manufacturing, metal injection molding and refractory metals.