On July 6, independent distributor organization AD said it has completed its merger with Torbsa Limited, a building supplies buying group in Canada. The merger became effective as of July 1.
Former Torbsa President Paul Williams will serve as vice president of the new division.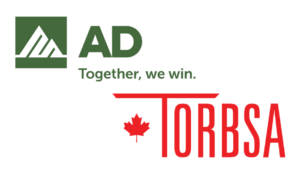 "Now that we have reached the completion of the merger process, our team looks forward to working with our members to bring them new relationships and services that come from AD's scale and history of success," Williams said. 
The merger has created a new AD division called AD Canada and brings 26 independent Canadian distributors with 46 locations into the AD family. 
"The AD team is thrilled to officially welcome Torbsa's employees, members, and suppliers into our family," said Rob Dewar, president of AD Canada. "By joining forces, both our new and longtime members will be able to leverage increased buying power, and the merger gives us additional resources to explore potential new offerings to help our members grow."