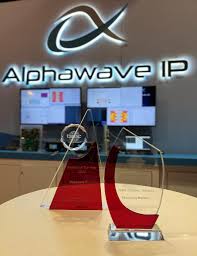 By FY2025, Alphawave targets operating within the following financial model:
Revenue CAGR in line with its addressable market of approximately 20%, representing approximately $500 million revenue run rate by 2025
Gross margin of c.60%
Adjusted operating expenses as a percentage of revenue of c.30%
Adjusted EBITDA margin of c.30%, representing approximately US$150m adjusted EBITDA1.
Following a period of investment into the expansion of the team and capabilities in alignment with the goals outlined during the Company's IPO in 2021, Alphawave plans to create long-term shareholder value by:
Extending and expanding its technology leadership in connectivity silicon technology;
Transforming into a vertically integrated semiconductor company by further monetising its IP through business opportunities in custom silicon and other connectivity products;
Addressing more of the customer's connectivity needs in high-growth digital infrastructure markets, including data centers. Alphawave estimates its addressable market will grow at 20% CAGR over the period 2023-2026.