Foodservice and JanSan distributor BradyIFS has acquired Hill & Markes, a similar leading distribution company serving customers in New York and Vermont.
Financial details were not included in the July 6 announcement, but BradyIFS says the addition of Hill & Markes pushes its yearly revenue to more than $1.3 billion.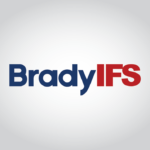 Hill & Marks was among MDM's top 2021 JanSan distributors based on 2020 revenue, while BradyIFS has rapidly become one of the top distributors in that category via numerous acquisitions.
"We are fortunate to be able to partner with the incredible team at Hill & Markes," said Kenneth D. Sweder, CEO and chairman of BradyIFS. "Hill & Markes' customer-centric culture and product offering align well with BradyIFS, and we're thrilled to have Jason Packer and his leadership team continue to drive growth in the region. Moreover, this acquisition furthers our goal of becoming the preeminent JanSan and foodservice distributor in the United States. With Hill & Markes, BradyIFS' annual revenues now exceed $1.3 billion."
BradyIFS last month acquired Camden Bag and Paper Company, a distributor serving New Jersey, Pennsylvania, Delaware, Maryland and Virginia. Hill & Markes is the 11th bolt-on deal for BradyIFS since the merger of Brady and Individual FoodService in late 2020.
Hill & Markes has been in business more than a century. The company served the ice cream industry as a distributor in its early days before focusing on JanSan, industrial packaging and foodservice. The company has been owned by the Finkle and Packer families since the 1970s.

"BradyIFS is comprised of many family-focused businesses that have grown through a commitment to the employees, customers and the communities they serve," said Jason Packer, CEO of Hill & Markes. "The Packer and Finkle families are pleased to have found a partner that allows Hill & Markes to thrive as it always has — to remain entrepreneurial and invested in local communities, to foster an employee and customer-focused approach to business, and to continue to find compelling and innovative solutions to support our valued customers. While it is never an easy decision to sell a family legacy, we are excited to have found the right strategic partner in BradyIFS."
Related Posts
The foodservice, janitorial and sanitation distributor called Associated Paper "an industry leader with unique capabilities."

The foodservice, jan/san and packaging supplies distributor says Camden has 'catered to a wide range…