Apparently there were four offers for the company of around £30 million – three from early investors and one from Deal Group of Indonesia.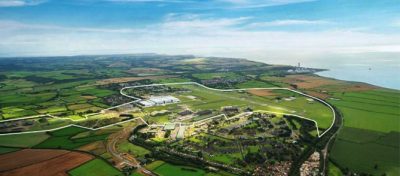 The future of the company was in doubt in November when the government  refused to give the company a £30 million advance on the £100 million of government funding which the company would have received if it had met targets.
In August, Britishvolt  announced the resignation of co-founder and CEO Orral Nadjari.
A previous co-founder, Britishvolt chairman  Lars Carlstrom, resigned in 2020 after it was found he had a tax fraud conviction in Sweden.
The company is said to have had pledges of funding worth $2 billion but has only raised £200 million in cash. The £3.8 billion project to build 38GWh factory would have created 3,000 jobs.
A proposed £1.7 billion deal with investment fund Abrdn and real estate company Tritax to fund the construction of the factory in Blyth  is not thought have been finalised.
The start of building the factory had been scheduled for the end of next year but this was pushed back to the end of 2024. In August, the company announced it would be delayed again until the middle of 2025.
Britishvolt had received backing from mining group Glencore which led off a funding round for the startup last February. 
Ernst & Young's restructuring arm EY-Parthenon are the administrators.