Of the 43,000 Chinese papers, 7,401 were cited in other publications – the highest tally of any country.
The US published about half the number of papers on AI of which around 5180 received citations.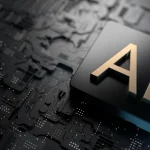 Elsevier and the Nikkei used 800 or so AI-associated keywords to narrow down the papers.
Tencent, Alibaba, Huawei and State Grid Corp. of China took four of the top 10 spots in both volume and citations.
Six US companies were in the top ten for most-cited research.
China aims to be the world's No.1 AI research innovation hub by 2030
The quality of the chatbot conversations one has with organisations may, hopefully, improve by then