Engineering360 News Desk | July 16, 2022
Integran Technologies, Inc., Dipsol of America, Inc. and Sigma Fasteners, Inc. have announced an agreement to expand access to nanostructured zinc-nickel fastener and bolting products for the oil and gas industries worldwide.
ZNnGard replaces toxic plating in addition to other organic coatings that easily chip and flake under torque and require oversized nuts with a sustainable alloy coating that gives a superior performance during installation and long-term corrosion protection. Integran originally developed the pulse-electrodeposition process in 2011, with support from the U.S. Department of Defense Strategic Environmental Research and Development Program (SERDP) as an environmentally friendly cadmium-replacement coating for high-strength steel.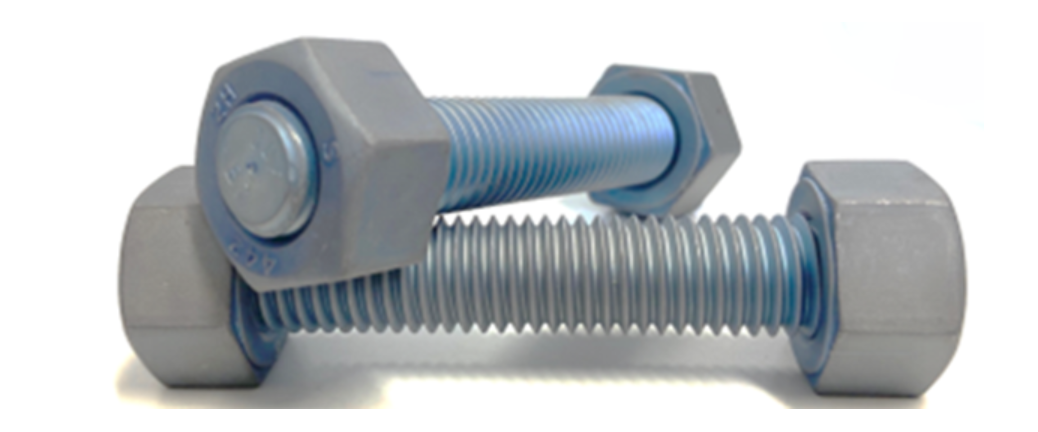 Source: IntegranTechnologies
Sigma Fasteners, Dipsol and Integran have worked together to bring the nanostructured zinc nickel coating system to the oil and gas industry. ZNnGard meets the requirements of the ASTM B841 Class 2 as an electrodeposited zinc-nickel alloy coating on fasteners. Integran Technologies is the master licensor for its Nanovate Zn-Ni Technology and intellectual property owner in waveform pulse plating technologies. Dipsol America is the master distributor for the expressly branded ZNnGard and ZNnCoat chemistry and components for plating and chromate finish. Sigma Fasteners, a leader in energy bolting, will utilize this expertise in converting their current Zn-Ni line to meet Integran standards and Dipsol chemistries to ramp up advanced field testing and production in Houston.
Using technology pioneered in the automotive, electronics and aerospace industries, the ZNnGard system provides the following:
Refined grain size — Improved hardness, corrosion resistance, friction coefficient and appearance.
Low porosity — An alloy coating with a uniform coating composition, leading to excellent corrosion resistance.
No hydrogen embrittlement — Consistently passes ASTM F519 hydrogen embrittlement testing and re-embrittlement (a.k.a. in-service embrittlement) testing (a critical requirement for general implementation), whereas conventional DC plating (DC-Zn-Ni) falls short.
ASTM B117 — Salt spray resistance exceeding 3,000 to ,5000 hours depending on thickness requirements.
Temperature range — Intermittent to 200° C (392° F).
ZNnGard — Corrosion control for energy transition bolting requirements and a sustainable future.