On Nov. 9, St. Louis-based waterworks and industrial supplies distributor Core & Main announced it has agreed to acquire the assets of Granite Water Works Inc., a provider of water, wastewater and storm drainage products in Minnesota.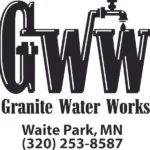 "The strong local relationships and commitment to dependable service that Granite Water Works will bring to Core & Main will greatly amplify our capabilities and presence in central Minnesota," said Steve LeClair, CEO of Core & Main.
Financial details of the deal were not disclosed. Granite Water Works is a distributor of waterworks and subsurface drainage supplies for contractors and municipalities in central Minnesota.
"For over three decades, our team has dedicated itself to delivering superior products and service to meet the drainage and waterworks needs of customers throughout Minnesota," said Ed Molitor, owner of Granite Water Works. "As a family-owned business, we feel that our company is a good fit for Core & Main's culture, and we are excited to join an organization that respects our heritage while offering extensive opportunities for future growth."
Last month, Core & Main also announced it had entered into a definitive agreement to acquire Enviroscape ECM, Ltd. and three affiliated entities  — collectively "Enviroscape" — a provider of geosynthetics and erosion control products located in Ohio.
The company also recently estimated that net sales for its 3Q 2023 were between $1.822 billion (0.22% growth over the same period last year) and $1.832 billion (0.77% growth).
For MDM's 2023 Top Distributors Lists, Core & Main ranks No. 9 among industrial distributors and No. 1 among Industrial PVF.
Related Posts
Foster is a full-service provider of precast concrete structures, pipe, drainage materials and related geosynthetics…