Diana Aoun | June 30, 2022
Danfoss has introduced the next-generation solenoid valve, engineered for superior tightness, safety and serviceability with the new ICF 20-2, successor to the EVRA(T) 15/20. The ICF 20-2 is compatible with a wider range of applications that demand safer, greener and more versatile solutions, and is part of an innovative, scalable platform.
The ICF 20-2 is designed for leak-proof performance across a much wider range of pressures and temperatures than its predecessor. It also boasts easy installation and effortless scalability as part of the ICF platform. One of the most notable improvements is the ICF 20-2's direct, streamlined two-welding design, which reduces complexity compared to the EVRA(T) 15/20's flanges and gaskets.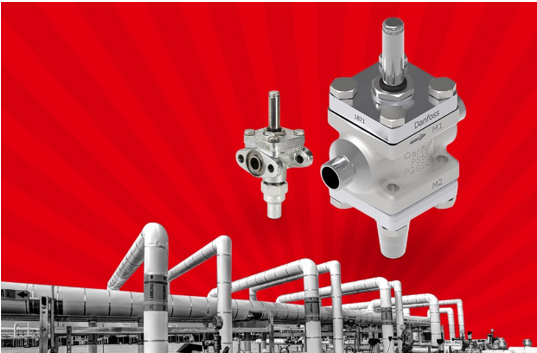 Source: Danfoss
The leak-proof direct welding, coupled with a flat top cover gasket makes ICF 20-2 compatible with most natural refrigerants, including carbon dioxide (CO2), in applications down to -60° C (-76° F) and up to 65 bar (942 psi). This wide range of functionality achieved by accommodating more refrigerants safely and reliably enables operators to meet increasingly strict demands on the cooling industry. Danfoss offers Butt-weld DIN, ASME and SOC, and Brazing connections for CO2 applications.
As part of the ICF platform, ICF 20-2 is engineered for seamless application scalability and makes future modifications easy. This gives operators the freedom to tailor each system to the specific needs of the application without compromising on serviceability or performance.