S. Himmelstein | June 30, 2022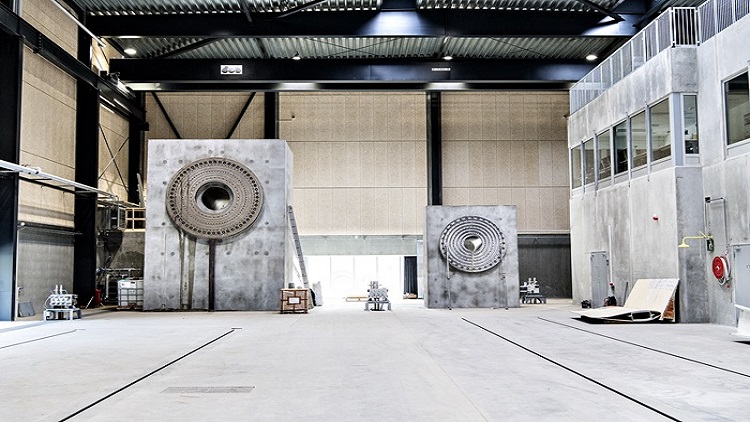 New test methods will reduce time to market for next generation wind turbine blades. Source: Technical University of Denmark
A research project has been launched in Denmark to develop new test methods and reduce time to market for next generation wind turbine blades.
The BLATIGUE-2 initiative seeks to design fast and efficient fatigue testing methods for large wind turbine blades, to develop smart equipment to excite the blades under such tests and to increase value of blade testing through digitalization, eventually transforming the state-of-the-art technologies to turn-key solutions for market entry. This project will further improve multi-axial fatigue test methods and develop a suite of user-friendly tools that make fatigue exciters smarter by integrating hardware and software. Methods to dramatically reduce the fatigue test time of large blades will be developed through testing blade segments.
Utilizing digital image correlation, drone technology and computer-vision based image analysis techniques, non-contact measurement and inspection systems will be developed to reduce the current labor-intensive and time-consuming industrial paradigms during the blade fatigue test. Through automation and digitalization, the blade fatigue tests will create added value to the stakeholders.
The research is expected to be completed in 2025, though the collaborators anticipate being able to deliver initial results by the end of 2022.
Project participants include Technical University of Denmark, LM Wind Power, Blade Test Center, Juel+Krøyer, Hottinger Brüel & Kjær, Zebicon, Siemens Industry Software, Det Norske Veritas, Danmark, Olsen Wings and Ørsted Wind Power.