Marie Donlon | July 15, 2022
Patent-pending technology from Ohio's Case Western Reserve University promises to enable users to control smart home technology via breathing patterns.
The device, dubbed the "breathing-driven Human-Machine Interface (HMI) system" is a self-powered unit that fits within the wearer's nostrils and uses triboelectric nanogenerators (TENGs), or triboelectrification, to convert mechanical energy from the environment — in this case, from breathing — to electricity that can be used to power devices like sensors or recharge consumer electronics.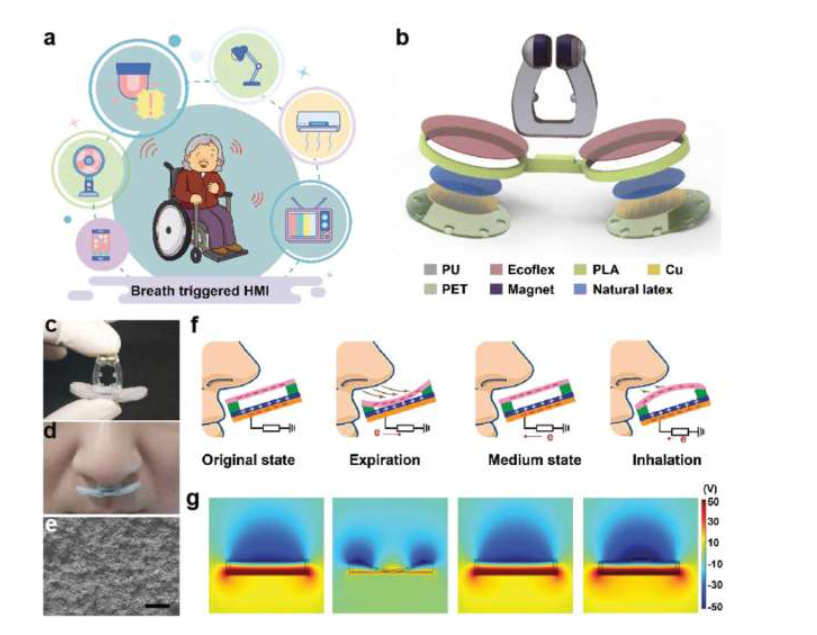 Source: Case Western Reserve University
According to its developers, the wearable device can be used not only to control smart-home appliances — including the ability to turn on and off lighting and energy control systems, air conditioners and security systems — but to also serve as a medical alert system that notifies medical personnel whenever the wearer struggles with breathing.
The developers are eyeing the technology for those with limited mobility or the inability to speak. It is detailed in the article, Self‐Powered Multifunctional Human-Machine Interfaces for Respiratory Monitoring and Smart System Control, which appears in the journal Advanced Materials Interfaces.