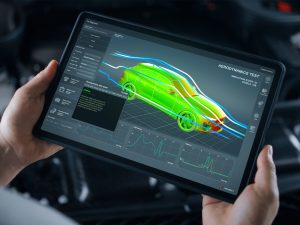 The first of three videos – "An Evolution in Mobility" – looks at the history of the automotive industry, charting the progress made in the last several decades and where technology is pointing forwards.
The second – "Powering the Road Ahead" – examins the growing need for charging stations in smart cities.
Finally, the third video – "Creating a Sustainable Driving Experience" – considers discovers how the cities of tomorrow might work together with automakers to support sustainable manufacturing, energy storage and next-gen connectivity.
"The interdependence between IoT and automotive has moved forward in the past decade, with more electronic features like mobile connectivity, environmental sensing and radar in vehicles every year," said Kelsie McMillin, partnership marketing manager, IoT at DigiKey.

"Our work with suppliers like Analog Devices allows us to bring engineers and designers the products and tools they need to accelerate the automotive industry."
You can see all the series on the DigiKey website (and YouTube).
"There's likely nothing else you are going to buy in your life that will have as much technology as a car," said Yasmine King, vp of the automotive cabin experience group at Analog Devices.

"We dedicate significant effort to envisioning future R&D innovations, aiming to address some of the most challenging automotive problems including accelerating the autonomous driving experience and the convergence of the energy grid and electrified mobility."
Series
If Series 3 considers automotive, Series 1 highlighted some of the most advanced cities in the world, looking at how innovations are shaping the way people work, commute, and live.
Series 2 looked at the rise of smart homes built from the ground up with technology in mind
See also: DigiKey celebrates 50 years of electronics distribution