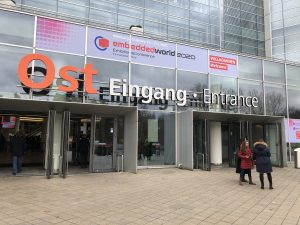 The event covers automotive, military, telecomms, industrial and consumer electronics sectors and you'll find the Electronics Weekly stand at 4A-628. Come and say hello if you're at the show.
For all our coverage, simply bookmark: www.electronicsweekly.com/tag/embedded-world/
Embedded World 2022
Pre show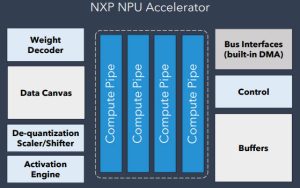 Embedded World: NXP replaces LPC and Kinetis with new MCU family
NXP will be launching its new microcontroller portfolio at Embedded World next week, which will be replacing its LPC family and the (formerly Freescale) Kinetis family.
Embedded World: Arm Cortex-M85 coverage from IAR Embedded Workbench
IAR Systems has included Arm's new Cortex-M85 core in its latest version of the Embedded Workbench tool chain – version 9.30. This is Arm's highest performance Cortex-M processor, and it has just become available on Arm Virtual Hardware.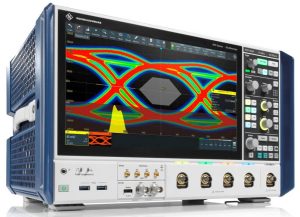 Embedded World: 13.3inch display update to R&S GHz oscilloscopes
Rohde & Schwarz has updated its 4 to 16GHz RTP oscilloscope range with a 13.3inch HD touchscreen and redesigned front panel.
Embedded World: 11th Gen Intel Core CPUs in COM Express Type 6 and 3.5inch SBCs
Seco has introduced a COM Express Type 6 Compact Module and a 3.5inch single board computer built around 11th Gen Intel Core processors – also known as Tiger Lake UP3.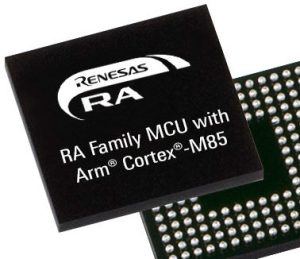 Embedded World: Renesas to demo Cortex-M85 – Arm's latest MCU
Renesas will demonstrate Arm's Cortex-M85 embedded processor at Embedded World in Nuremberg, expecting it to be the first public airing of the new core in a microcontroller.
---
Previous Embedded World 2020
Post show
Embedded World: Embedded Vision Everywhere?! Panel discussion
The informative one-hour session covered use-cases, challenges, and the increasing role of AI in embedded vision systems.
Embedded World: Congatec expands 3.5-inch offering with SMC1 board
Congatec is introducing a carrier board in this standardized footprint, which features with a socket for Arm based Smarc modules.
Embedded World: Harwin adds horizontal connectors to Gecko range
Harwin announces it has extended its Gecko SL (screw-lok) product range to include horizontal male connectors.
Allied Vision expands Alvium embedded camera range at Embedded World
Four Alvium cameras with a USB3 Vision interface have been added Allied Vision's 1800 C series.
UltraSoC launches CAN Sentinel at Embedded World 2020
An IP to add a hardware-based security layer into CAN bus, the industry-standard interconnect for automotive manufacturers.
Thursday 27 February 2020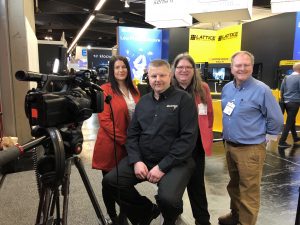 Embedded World 2020: In picture form…
It's a wrap. The Embedded World 2020 show is over, but check out these images captured from the show floor in Nuremberg.
Embedded World: Embench 0.5 benchmark platform launches
The benchmark suite is an open-source collaboration between academia and industry for embedded processors.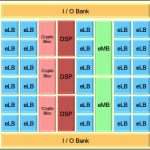 Embedded World: FPGA standard cells with crypto
Menta and Secure-IC are to add cryptographic features to FPGA intellectual property (IP).
Wednesday 26 February 2020
Embedded World: Video Interview – Clive Couldwell's views from the Nuremberg show
At Embedded World 2020, the group editor of Electronics Weekly, Clive Couldwell, shares his thoughts and observations on the show so far.
Embedded World: Video Interview – EDT's Smart Embedded Display shortens time to market
Discussing EDT's human-machine-interface platform – its Smart Embedded Display system using STM32 Cortex-M7 MCUs.
Embedded World: Video Interview – Power Integrations' 400W BridgeSwitch BLDC motor-driver
Discussing Power Integrations' BridgeSwitch integrated half-bridge motor-driver IC family, which supports applications to 400W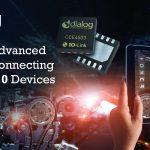 Embedded World: Dialog adds to IO-Link family
The IC expands the company's reach into the IIoT market and connects the smallest and most price-sensitive IO-Link Device sensors and actuators.
Embedded World: Maxim adds PUF to MCU for secure processing
Maxim adds a physically uncloneable function to a 120MHz Arm Cortex-M4 MCU for financial and government-grade security
Tuesday 25 February 2020
Embedded World: Video Interview – Maxim Integrated on securing the IoT cost effectively
Discussing Maxim's ChipDNA key protection technology, which makes it virtually impossible for hackers to extract secrets
Embedded World: Video Interview – Siglent aims 7.5GHz spectrum & vector network analyzer at comms
Discussing Siglent's new SVA1075X 7.5GHz spectrum and vector network analyzer – enabling users to work on antenna matching and impedance matching
Embedded World: Video Interview – Lattice mVision looks to simplify design of embedded vision
Discussing the new Lattice mVision solutions stack for simplifying the design of embedded vision systems, such as for machine vision, robotics, ADAS, drones and AR/VR
Embedded World: Semtech launches LoRa edge chipset
The device incorporates LoRa geolocation services along with GNSS and Wi-Fi scanning
Embedded World: Mixed-criticality software-defined automotive cockpit
The next generation of software-driven automotive cockpits is the target of a collaboration between Green Hills Software and Tata Elxsi.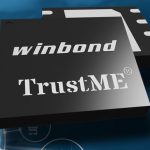 Embedded World: Secure SPI flash from Winbond meets Common Criteria EAL2
Winbond is aiming at end-to-end secure IoT devices with a secure drop-in replacement for SPI NOR flash memory, announced at Embedded World.
Embedded World: Embedded PCs get Sapphire 100 x 100mm AMD Ryzen motherboards
Sapphire announces a family of AMD Ryzen-based embedded processor motherboards, and Simply NUC has PCs to put them in.
Embedded World: Lattice introduces mVision
Lattice launches its mVision solutions stack at Embedded World in Nuremberg today.
Pre show
Embedded World still set to go ahead despite further drop-outs
Embedded World has released a new statement today assuring visitors the exhibition will take place as planned "thanks to the highest health and hygiene standards," despite several companies electing to cancel their attendance in light of the developing COVID-19 (coronavirus) situation.
Embedded World 2020 – a preview guide
Electronics Weekly previews some of the highlights of Embedded World, Nuremberg (25-27 February)