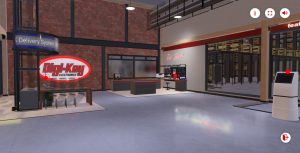 Describing it as an "innovative web experience", the Hub will showcase the distributor's tools and technologies. Essentially, it is a way for customers to access the company's resources, including products, videos, technical information, and calculators.
Tools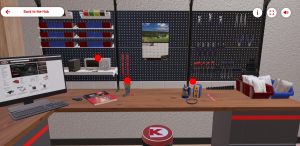 For example, every workshop must have a work bench, and the Hub's test bench (pictured right) features oscilloscopes, soldering stations and digital multimeters.
There's also the Boards Explorer, which we've covered before, letting you view 50 development boards in 360-degrees from Digi-Key's Boards Guide, as well as accessing datasheets and product details.
Then there's the Knowledge Center, a video library featuring content on topics such as IoT and Automation & Control.
Products
"The Innovation Hub enables students, makers and engineers around the world to engage with Digi-Key in a new and dynamic immersive web format," said David Sandys, senior director of technical marketing at Digi-Key.

"There is simply no better way to learn about Digi-Key, the products and markets we serve, and the content and solutions we develop. We are looking forward to bringing it on the road with us to upcoming trade shows and conferences!"
You can find the Hub online here, and it is also making its debut at Embedded World 2022. Google Chrome or Microsoft Edge browsers are recommended for the best experience.
The Electronics Weekly stand at Embedded World is 4A-628. Come and say hello if you're at the show.