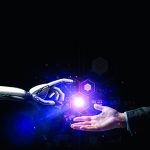 "Europe needs to draw in institutional investors to invest in deep-tech innovations," says Mariya Gabriel, the commissioner in charge of research and innovation, "increasing the proportion of European capital invested in innovative companies and startups is one of our main objectives. This can result in companies relocating their corporate headquarters to Europe."
The commission's strategy includes:
The EU Listing Act which will simplify listing requirements for companies and allow founders to use share structures by which they can keep control after an IPO.
Allowing EU countries to use state aid for testing and experimentation.
More flexible regulations for deep-tech startups especially hydrogen and AI startups.
Making it easier for startups to offer stock options to employees
The EC plans to spend €20 million finding one million people to work in deep-tech including from countries outside the EU.
The EC plans to use €10 billion from the European Regional Development Fund to promote deep-tech startups in the poorer parts of Europe with another €170 million coming from the EU's research and cohesion funds.