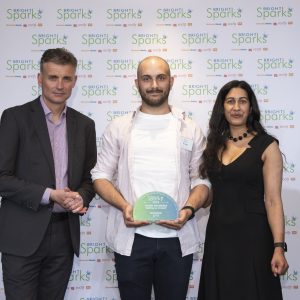 Here, in our series on the latest EW BrightSparks of 2022, we highlight Mihai Ciortuz, an IC Engineer at Crypto Quantique.
Achievement
His nominator, from Crypto Quantique, told us that in his time with the company Mihai's colleagues have been deeply impressed by his ability to learn quickly, identify gaps in his knowledge and correct them, all while making an invaluable contribution to the tasks at hand. He is also described as 'incredibly hard-working.'
Mihai studied for his Bachelor of Engineering degree at the University of Westminster and in his last year he specialised in analogue design and then looked for an interesting startup where he could apply his newly acquired knowledge.
He joined Crypto Quantique in June 2019, which has created a secure end-to-end IoT security platform, using quantum-driven semiconductor hardware analogue IP, called QDID, that generates multiple, unique, unforgeable cryptographic keys for devices manufactured using standard CMOS processes.
Mihai joined as an analogue IC design intern, but his talents were quickly recognised and he progressed to becoming a graduate IC engineer later in the year, and then a fully-fledged IC Engineer, a little over a year since graduating.
At the company, he immediately started to work towards a chip tapeout to evaluate the performance of the company's QDID IP at new design nodes. His nominator elaborated:
"Mihai had to learn fast, not least having to get to grips with some of the industry's most complex and advanced design tools, particularly those from Cadence. He progressed so well in this endeavour that he was able to influence the way in which the tools are used within the company to significantly increase design productivity.

"Mihai realised early on that interpreting test chip data would require him to improve his data analytics skills. Without formal support, he taught himself Python scripting and applied this to his work. As things progressed, he became more involved with digital engineers, discussing how analogue and digital domains are bridged in chip designs. Realising he needed to understand more about the digital world, he then successfully taught himself the Verilog programming language in less than three months, which helped him with design modelling. He used YouTube videos for much of his self-education."

"Mihai now sees his future as being in mixed-signal, rather than purely analogue design. With his work ethic, insatiable thirst for knowledge, and determination to make his mark in the world of IC design, Mihai is undoubtedly a rising star of not only this year but many more in the future."
Steep learning curve
Another former manager told us that IC Design is a field with a steep learning curve which puts off many students in their initial contact with the field.
Mihai, however, apparently embraced the challenge and was ready to work extremely hard to make the field his own. He was not afraid of the criticism of his early work or the need to tediously redo several times a task during his learning process, we were told.
"Really the kind of dedication that you see in Hollywood movies. However, perhaps his most valuable quality is that despite the setbacks he was always full of positivity and enthusiasm. He is a very talented young engineer whose career I will follow very closely".
He is pictured above receiving his award from Isabella Mascarenhas (VP, Grass Roots & Shining Stars, RS Group), one of the EW BrightSparks judges, and Richard Watts (emap MD, publisher of Electronics Weekly). Congratulations to Mihai!
BrightSparks 2022 overview
EW BrightSparks Supporters
We are very grateful to the companies and organisations that help support the EW BrightSparks programme, and make it possible. Special thanks to: TE Connectivity and the UK Electronics Skills Foundation.
TE Connectivity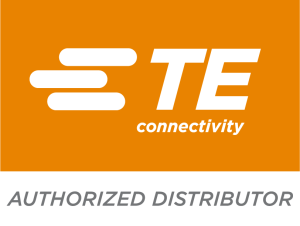 TE Connectivity is a global industrial technology leader creating a safer, sustainable, productive, and connected future. Our broad range of connectivity and sensor solutions, proven in the harshest environments, enable advancements in transportation, industrial applications, medical technology, energy, data communications, and the home. With more than 85,000 employees, including over 8,000 engineers, working alongside customers in approximately 140 countries, TE ensures that EVERY CONNECTION COUNTS. We are delighted to be involved in the Bright Sparks initiative which allows TE Connectivity to learn from and inspire the next generation of engineers. Learn more at www.te.com and on LinkedIn, Facebook, WeChat and Twitter.
UK Electronics Skills Foundation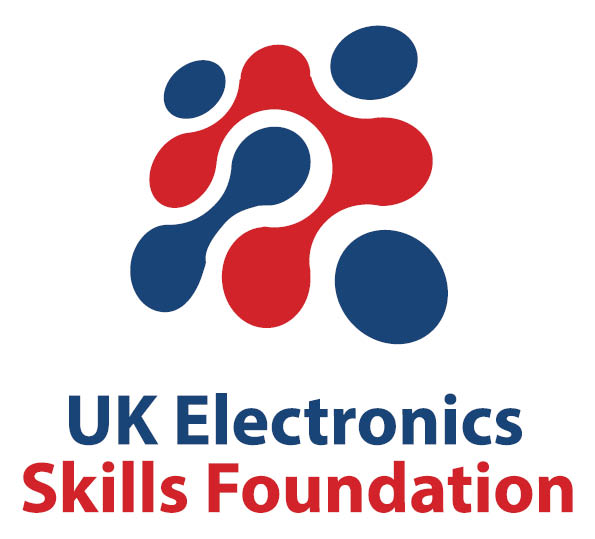 The UKESF's mission is to encourage more young people to study Electronics and to pursue careers in the sector. In the UK, the Electronics sector is big, valuable and growing; however, the demand for capable, employable graduates is currently outstripping supply. We are an educational charity, launched in 2010, with both public and private seed-corn funding. We operate collaboratively with major companies, leading universities and other organisations to tackle the skills shortage in the Electronics sector.