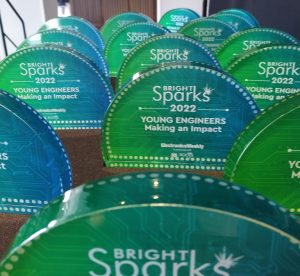 Here, in our series on the latest EW BrightSparks of 2022, we highlight Sarah Cooper, who is a Senior Hardware Engineer at Leonardo.
Achievement
Sarah has been working within the Aerospace and Defence industry for just over four years., involved in a wide array of activities, spanning production support of Leonardo's existing counter-measure systems, through to early concept design of next generation aircraft technology.
One of her biggest work achievements, she told us, was her involvement in complex EMC design and testing for a valuable customer. She was the main hardware engineer completing this work package, and through extensive effort and engagement with the customer over many months, she was able to produce results that were accepted by the customer, at great success to the overall project. The work earned her an employee recognition award.
Sarah was also given the task of leading an extensive obsolescence programme from a hardware perspective. Several key components critical to the continued operation of the system required replacement within a timeframe of two years, she explained.
To replace these modules successfully, an extensive study into availability, reliability and maintainability of potential products, as well as a programme of testing, validation and qualification of the chosen solution, was carried out. Once successful suppliers were identified, she was responsible for conducting the down-selection process for each module.
This involved the assessment of each module against the requirement specifications, through frequent calls with each supplier. Sarah collected and analysed the compliance of the products and worked with the suppliers through technical issues to achieve the optimum outcome. This work has resulted in all key modules being successfully selected within the timeframe, and taken forward for integration into the system.
Other workplace achievements include being selected as one of four graduates, out of the entire UK wide cohort of ~60 people, to spend a day shadowing the company's Managing Director.
Following this, she was pleased to be asked to compere the annual internal business conference in Italy, along with an Italian colleague, although sadly this had to be cancelled due to Covid.
Sarah has made rapid progression to Senior Hardware Engineer, which she achieved in October 2020, just over a year following her completion of the graduate scheme. She is now continuing her professional development with hopes of reaching Principal Engineer level, as well as continuing her efforts towards Chartership.
Community / STEM
Sarah was instrumental, for example, in setting up and subsequently leading a STEM team onsite, to conduct outreach in the community. As part of this, she has coordinated multiple events, such as Ada Lovelace Day and International Women in Engineering Day.
She is also part of the Early Careers Team for Hardware, where she helps to select and develop new engineers to take part in the company's placement schemes – a scheme she herself participated in. She also takes an active part in developing the overall function, helping to establish and promote new tools such as Confluence through a task group, to enable better knowledge sharing within the business.
And she is actively involved in engineering communities. For example, she is a member of the IET and the Women in Engineering society, as well as participating in events for Women in Defence.
In 2021, she enjoyed the honour of winning the STEM in Defence award for the Women in Defence due to her extensive work for STEM outreach, both in her community and online.
Additionally, she told us, she is committed to learning more about issues facing the engineering industry, and in particular diversity in engineering. In this respect, she has attended events such as the European Women in Technology Conference in Amsterdam, which comprised inspiring talks and workshops on the theme of gender balance and building a better workplace, and the Women in Engineering Society (WES) centenary conference in London, where Sarah presented ideas for STEM outreach.
She also co-ordinates activity resources for the STEM outreach team, and she participates in, and coordinates events, throughout the year. Notable contributions include sitting on the committee for organising International Women in Engineering Day, which is an annual event at her workplace every year, which welcomes over 50 girls from the local community into the office for a day of engineering-based activities and presentations.
During the Covid 2020 lockdown, she was also involved with the creation of Engineering STEM@Home challenges for social media, in another campaign to engage children in STEM learning while at home. These were shared on social media and directly with local schools that Sarah has a relationship with from previous STEM outreach.
She is also a part of company networks "EQUALISE" and "PRIDE", which aim to tackle issues in the workplace concerning gender balance and LGBTQ+ inclusion, respectively. Through these networks, she has been part of multiple events such as campaigns for International Women's Day campaigns and Pride in June.
Let's Do Engineering
Outside of the workplace, Sarah has recently been involved with an initiative called "Let's Do Engineering" which aims to showcase Engineering professionals to young children (aged 3-7) through creative mediums. She created activities, a comic and two songs in collaboration with Minerva Scientifica – themed around pioneering aviator and engineer, Amy Johnson – as well as providing insight into her daily life and work through text and film. This work can be found as an online resource.
She also created engineering themed content on the tik tok platform, including a series highlighting LGBTQ+ Scientists and Engineers in history. This has reached over 36,000 users so far. As this platform is most popular with young people aged 16-25 (Generation Z),  it is the ideal forum for engaging with the next generation of potential Engineers, she believes.
Sarah also engages with engineering communities on both twitter and Instagram, which allows her to follow the latest developments from role models within STEM. She has been involved with content such as the RS online designspark podcast and online video panels for various universities throughout the Covid lockdown, to maintain a personal engagement with prospective and current engineering students where face-to-face contact is not possible.
Finally, she is also the co-creator of a STEM-based online blog where high-profile scientists and engineers are linked to relevant activities that can be carried out in the classroom.
Congratulations to Sarah!
BrightSparks 2022 overview
EW BrightSparks Supporters
We are very grateful to the companies and organisations that help support the EW BrightSparks programme, and make it possible. Special thanks to: TE Connectivity and the UK Electronics Skills Foundation.
TE Connectivity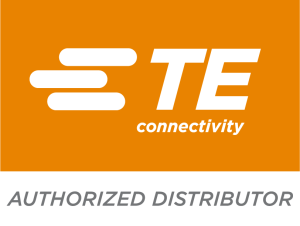 TE Connectivity is a global industrial technology leader creating a safer, sustainable, productive, and connected future. Our broad range of connectivity and sensor solutions, proven in the harshest environments, enable advancements in transportation, industrial applications, medical technology, energy, data communications, and the home. With more than 85,000 employees, including over 8,000 engineers, working alongside customers in approximately 140 countries, TE ensures that EVERY CONNECTION COUNTS. We are delighted to be involved in the Bright Sparks initiative which allows TE Connectivity to learn from and inspire the next generation of engineers. Learn more at www.te.com and on LinkedIn, Facebook, WeChat and Twitter.
UK Electronics Skills Foundation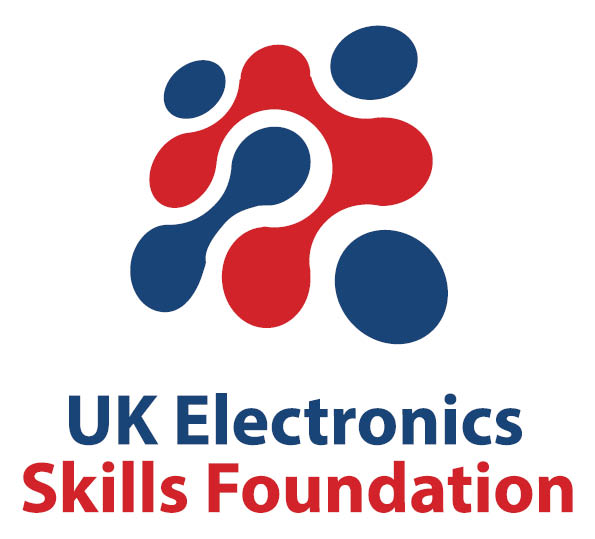 The UKESF's mission is to encourage more young people to study Electronics and to pursue careers in the sector. In the UK, the Electronics sector is big, valuable and growing; however, the demand for capable, employable graduates is currently outstripping supply. We are an educational charity, launched in 2010, with both public and private seed-corn funding. We operate collaboratively with major companies, leading universities and other organisations to tackle the skills shortage in the Electronics sector.