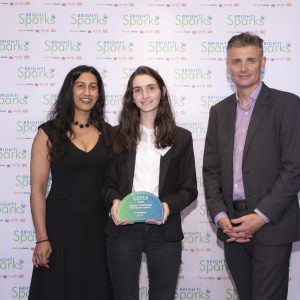 Here, in our series on the latest EW BrightSparks of 2022, we highlight Virginia Cangelosi, an Electrical and Electronics Engineering Student at the University of Edinburgh.
Achievement
Among her achievements, Virginia co-leads the Payload team at Endeavour, the University of Edinburgh's rocketry team, which was started to provide applied experience in aeronautics and space technologies.
With around 30 members to date, it's an ambitious group of students working on different projects relating to high powered rocketry, liquid engine research and outreach programmes, aiming "to show the world that the space industry here can be much, much more".
Virginia is responsible for designing three payloads with applications such as muon detection, fluid sloshing and depth map creation. In particular, she leads a team to create a custom PCB in-house, teaching other students how to use Altium and other electrical engineering tools to create their own systems.
The CanSat for the Mach-21 competition collected environmental data that was analysed by children in schools to motivate them to pursue STEM careers. The payload also contains a CERN particle detector to collect data on the presence of muons in the atmosphere.
She explained that her work involved the conceptual design of the payload (deciding on the aims and purpose of the unit), analysing datasheets (to find the perfect component for the required application), designing the schematic and PCB for the circuit (as well as verifying its functionality through breadboarding) and communicating with the mechanical team members to ensure the system would be integrated smoothly with the entire 9km sounding rocket.
EuRoC
Virginia's successes include winning the Mach-21 CanSat competition and representing the UK at the European Rocketry Challenge (EuRoC) in Portugal 2021.
The experience entailed presenting the final rocket to the judges to pass the launch readiness review (LRR) and flight readiness review (FRR). This was after working around the clock for the week of the team's stay to ensure the payload was fully tested and flight ready, and ensuring that the payload could be assembled quickly under the time constraints of the launch window.
In her current role Virginia will be taking part in the 2022 editions of both these competitions.
She is currently studying Electrical and Electronics Engineering in Edinburgh and has industry experience with Dialog Semiconductor, where she will be undertaking a further 6 month placement. She has also previously taken part in Huawei's Seeds for the Future programme, improving her language skills and understanding more about other cultures.
Her nominator wrote:
"Her strengths lie in her people skills as much as her technical knowledge, fostering a supportive and encouraging environment within her team to help others excel. A particular example is during high pressure environments at EuRoC, where she helped the team to stay motivated and focused in the face of adversity."

"Where challenges arose with GPS and tracking electronics, she worked around the clock to enable other team members to rest, making herself integral to solving problems that enabled the team to compete. She did all of this with a selfless and positive attitude."
Community / STEM
In terms of community work, Virginia and the payload team she co-leads are engaging with schools in the Scottish highlands to introduce STEM to young students through the exciting medium of rocketry. The motivation behind this is to bring STEM experience to students in more remote areas, who are often overlooked for STEM enrichment that is more common in the central belt of Scotland.
Specifically, the payload team has formed a partnership with Lochgilphead Primary School, where they run a workshop to show the students the electronics used in the CanSat, and the endless possibilities a career in STEM can bring. Additionally, Virginia highlighted, seeing a female role model in a very technical, engineering, leadership role will show young girls that they are equally entitled to study STEM subjects and enter roles of leadership.
The children will also come to visit the launch site to see the final touches being made to the CanSat and experience engineering first hand, she told us. "Empowering young women to enter STEM fields in higher education is something I am particularly passionate about, so having opportunities like these is invaluable to me."
Whilst completing her studies she also helped secondary school students with their (Nat 5 and Higher) exam preparations.
Virginia is also a Young Leader with Girlguiding with the responsibility of organising events such as the annual Guide Café or the annual Church Parades. She has completed the Baden Powell Challenge Award.
She is pictured above receiving her award from Isabella Mascarenhas (VP, Grass Roots & Shining Stars, RS Group), one of the EW BrightSparks judges, and Richard Watts (emap MD, publisher of Electronics Weekly). Congratulations to Virginia!
BrightSparks 2022 overview
EW BrightSparks Supporters
We are very grateful to the companies and organisations that help support the EW BrightSparks programme, and make it possible. Special thanks to: TE Connectivity and the UK Electronics Skills Foundation.
TE Connectivity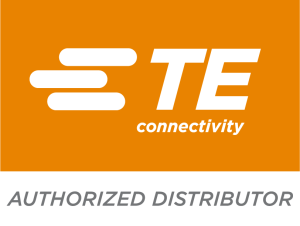 TE Connectivity is a global industrial technology leader creating a safer, sustainable, productive, and connected future. Our broad range of connectivity and sensor solutions, proven in the harshest environments, enable advancements in transportation, industrial applications, medical technology, energy, data communications, and the home. With more than 85,000 employees, including over 8,000 engineers, working alongside customers in approximately 140 countries, TE ensures that EVERY CONNECTION COUNTS. We are delighted to be involved in the Bright Sparks initiative which allows TE Connectivity to learn from and inspire the next generation of engineers. Learn more at www.te.com and on LinkedIn, Facebook, WeChat and Twitter.
UK Electronics Skills Foundation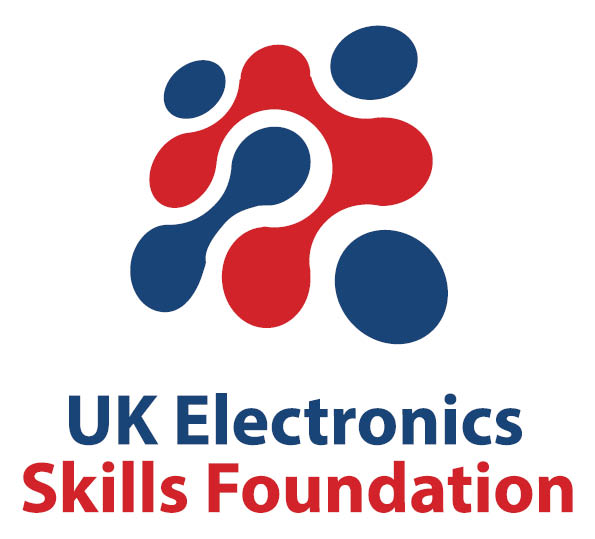 The UKESF's mission is to encourage more young people to study Electronics and to pursue careers in the sector. In the UK, the Electronics sector is big, valuable and growing; however, the demand for capable, employable graduates is currently outstripping supply. We are an educational charity, launched in 2010, with both public and private seed-corn funding. We operate collaboratively with major companies, leading universities and other organisations to tackle the skills shortage in the Electronics sector.