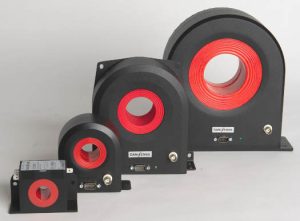 Danish current sensor maker Danisense has signed a global distribution agreement with Farnell.
"We believe that Farnell's experience in many different markets and their global presence will help drive our business forward," said Danisense marketing director Loic Moreau.
Added to Farnells line-card are 23 current transducers spanning 50 to 2,000A, all based on Danisense's closed-loop flux-gate technology. The products are made the company's facility in Denmark. It makes ac and dc sensors, some of which are accurate to 1ppm. Flat frequency response and DC stability are other design aims.
The distributor will also stock matching current transducers accessories.
"This new agreement with Danisense offers a platform to expand Farnell's portfolio of current transducers for applications like e-mobility, power converters, oscilloscopes, multimeters, medical equipment and battery storage," said Farnell v-p of supplier management Simon Meadmore.
Founded in 2012, Danisense is based in Denmark and Japan.