Engineering360 News Desk | June 24, 2022
As part of its new, extensive eLION platform for the electrification of mobile working machines, Bosch Rexroth has developed spur gearboxes, which vehicle manufacturers can use to unlock the full potential of new electric motors. The one- and two-speed gearboxes are installed in the central section of the vehicle and pool the energy in order to drive up to two axles with just one motor.
The one-speed spur gearbox (eGFZ 9100) and the two-speed shift gearbox (eGFZ 9200) are installed in the central section of the vehicle, opening up a range of new options compared to previous approaches with individual wheel drives. Both gearboxes enable high power densities to be achieved while simultaneously ensuring noise optimization for high-speed electric motors such as the Rexroth EMS1H and the Bosch SMG, but also for motors of other manufacturers with similar power.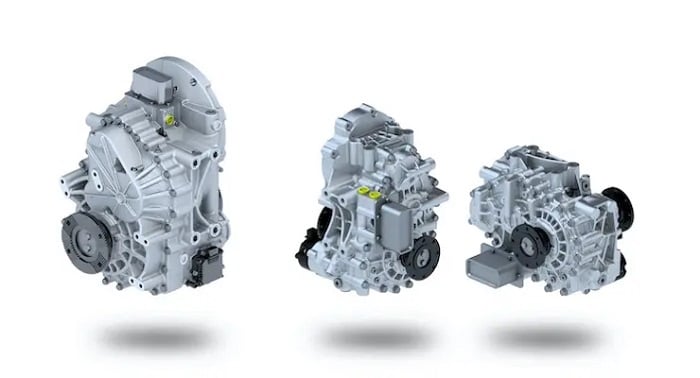 Source: Bosch Rexroth
Permanent-magnet synchronous motors are famed for being compact and highly efficient, but their high rotational speeds present real challenges in terms of noise emissions, temperature, impermeability and splines. The eGFZ 9100 and the eGFZ 9200 have been specially developed for these applications. They also enable the power to be directed to one or both of the vehicle's axles. For all-wheel drive, there is also the option to connect or disconnect an axle. A lockable center differential is also provided for permanent all-wheel drive.
While the one-speed gearbox (eGFZ 9100) can be installed horizontally or vertically depending on the relevant requirements, both Rexroth series feature a plug and drive system. Components such as the heat exchanger and oil pump available in the gearboxes enable both versions to be seamlessly integrated into the existing cooling circuit of the electric drive.