Marie Donlon | June 18, 2022
Gideon, a robotics and artificial intelligence (AI) company, has developed an autonomous case-picking robot to address global labor shortages and a surge in e-commerce.
The Casey autonomous case-picking robot is an autonomous mobile robot powered by AI and 3D vision with a load capacity of 10,000 kg, according to its developers.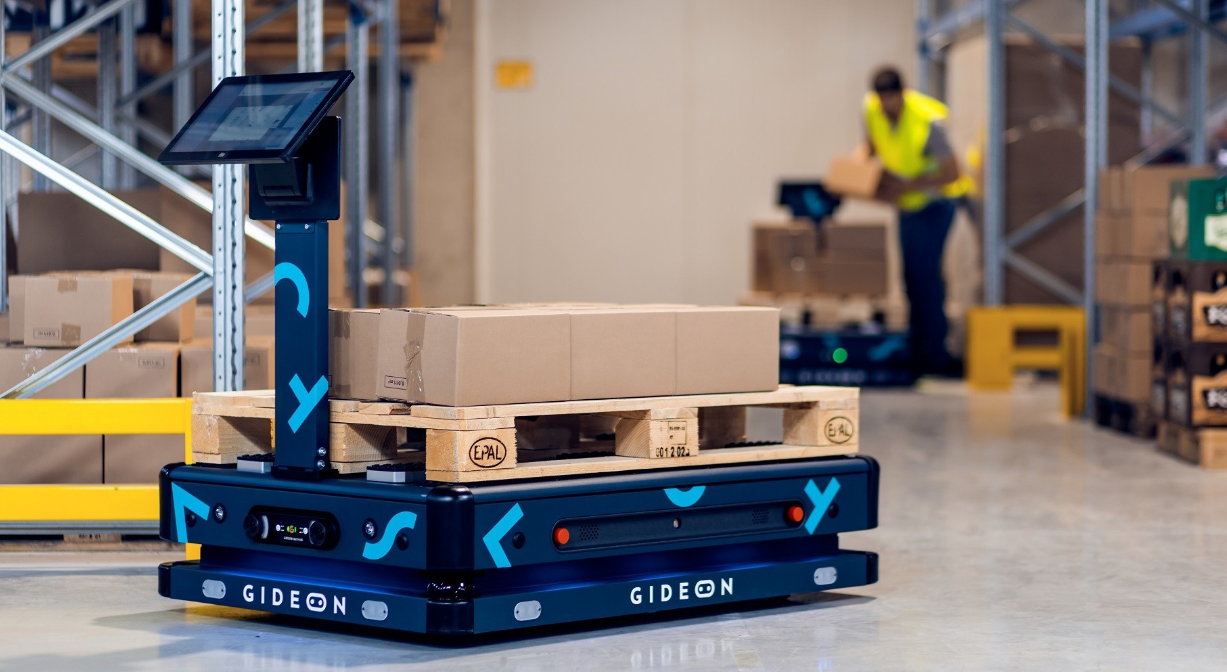 Source: Gideon
Capable of eight hours of uninterrupted operation on a full charge, Casey is expected to increase throughput and productivity, eliminate product damage and reduce labor costs in the manufacturing and e-commerce spaces.
Casey joins another recent Gideon solution designed to automate tasks in the manufacturing space called Trey, which is an automated forklift.
For more on Casey, watch the accompanying video that appears courtesy of Gideon.