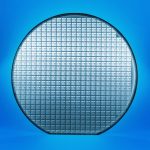 Construction is scheduled to start this year with production beginning in 2025.
"With the global chips shortage and ongoing geopolitical concerns, GlobalWafers is taking this opportunity to address the United States semiconductor supply chain resiliency issue by building an advanced node, state-of-the-art, 300-millimeter silicon wafer factory," said CEO Doris Hsu.
"Instead of importing wafers from Asia, GlobalWafers USA (GWA) will produce and supply wafers locally."
"This investment will represent the first new silicon wafer facility in the US in over two decades and close a critical semiconductor supply-chain gap," said a statement from GlobalWafers.
See also: Nanya breaks ground on new fab