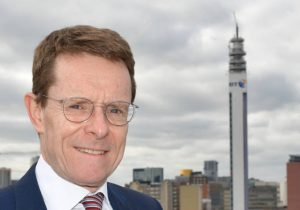 "The first of its kind in the country, the lab will act as a secure research facility bringing together telecom operators, suppliers and academics to research and test ways of boosting the security, resilience and performance of the UK's mobile networks," according to the Department for Digital, Culture, Media & Sport (DCMS). "It will help close the digital skills gap locally as well as nationally by creating dozens of specialised jobs in telecoms and cyber security."
The announcement was made to coincide with Birmingham Tech Week, and few other details were offered – DCMS said that the government will announce more "in due course".
What DCMS did say was that equipment – such as radio network infrastructure and the software which underpins it – will be tested in a realistic environment.
That the lab will identifying national security risks and vulnerabilities, and ensure equipment and software are protected against cyber attacks. And that it will test to ensure equipment is fully interoperable "which is increasingly important to the government's strategy to diversify the UK 5G telecoms market.
"The Lab will bring a wide range of stakeholders together to drive innovation and create high quality new jobs for local people," added Mayor of the West Midlands Andy Street. "As we mark Birmingham Tech Week, it's a great time to remember that we are at the cutting edge and – with our tech sector already valued at over £15bn."