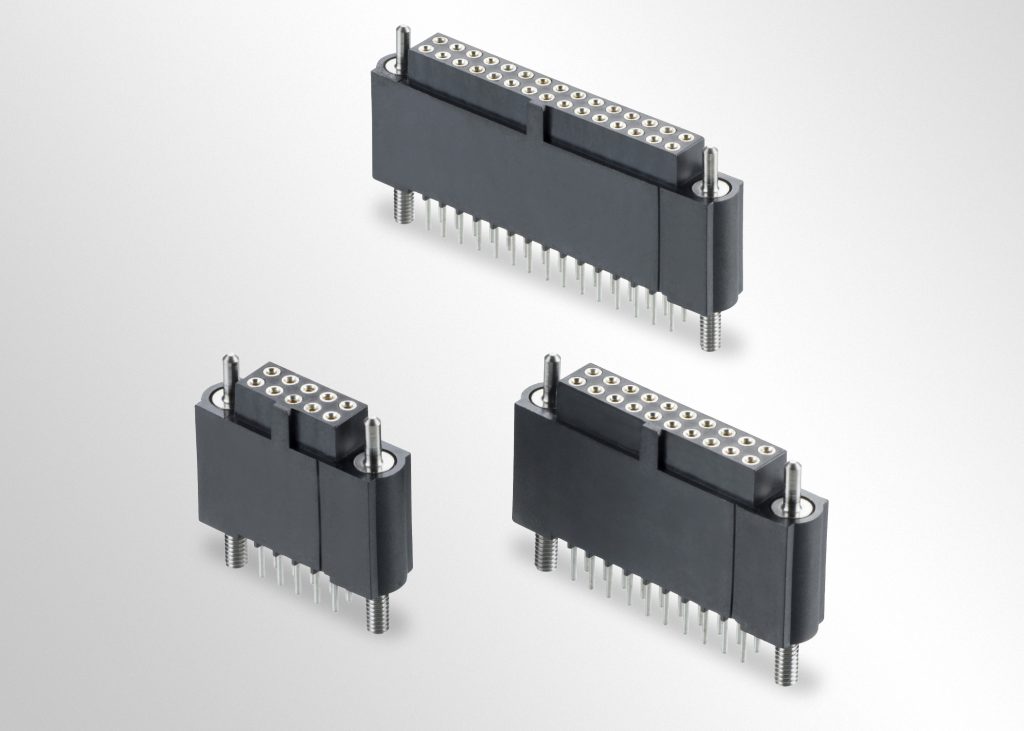 Complementing the existing Datamate J-Tek connector range (fitted with jackscrews for secure mounting) with a 7.3mm board-to-board height when mated, the new female connector gives a significantly larger 17.15mm connection height.
Providing more space between PCBs allows designers the flexibility to use larger board-mounted components or cabling options. The board mount jackscrews give strain relief for the solder terminations, and guideposts help with mating.
The extended height Datamate connectors will benefit engineers developing high-end industrial, aerospace, defence systems, and heavy-duty portable equipment.
They are available in double-row layouts of 10, 20, or 30 contact versions and are compatible with the existing through-board male connectors.
All mating contact surfaces are finished in gold, and terminations are either gold or tin.