July 15, 2022
Harper International, a world leader in thermal processing solutions for advanced materials, announced the launch of its lab-scale rotary furnace. The lab-scale rotary furnace allows producers of advanced materials to optimize their process parameters on a small scale to ensure capability and quality requirements are achieved prior to investment in production-scale thermal process equipment.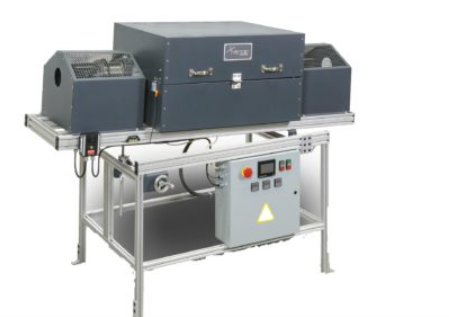 Figure 1: Lab scale rotary furnace. Source: Harper International
Full featured with short delivery times, the lab-scale rotary furnace provides clients with the opportunity to get to market faster and more efficiently. The furnace delivers superior temperature uniformity for batch or continuous processing of advanced materials including granular, powder or particulate aggregates at operating temperatures up to 1,200° C. Harper also offers add-on options for controlled atmospheres and material handling.
In addition, Harper utilizes this furnace in the Ignite program at their Technology Research Center. Ignite allows clients to run feasibility demonstrations and experimental campaigns while leveraging Harper's expertise in process development and process optimization.
"We are excited to offer the Lab-Scale Rotary Furnace as an off-the-shelf solution for clients looking to make their innovations become reality. With this new product, Harper clients maintain control and access to lab-scale furnace testing and resources to better meet their project timelines and investment profiles," commented Paul Elwell, vice president of sales and marketing.
Capabilities and features
Temperatures up to 1,200° C
Heated length to 30 inches (762 mm)
Tube diameters up to 4 inches (102 mm)
Electrically heated
Variety of tube material designs — alloy or quartz
Optional controlled atmosphere capability with Harper's Advanced Sealing System
Clamshell design for ease of tube installation
Remote view/control using PC, tablet or smartphone
Advanced profiler programing
Multi-zone heating
Optional powder feeding and collection for continuous thermal processing
Typical applications
Pyrolysis
Carbonization
Calcination
Reduction
Controlled oxidation
Solid-solid reaction
Purification
Drying
Input power:
46.3 FLA at 208 V or 51.7 FLA at 240 V +/- 5%, 50/60 Hertz
Control:
Three zone, independent control loops
Type K thermocouples
Advanced profile programming with ramp, soak, jump cycle, hold and event functions for each step (up to 64 steps per profile)
Data and features
Paperless recorder/data logger (CFR21 Part 11 and AMS 2750E)
Trend viewer/data viewer
File transfer/backup via LAN/WAN/Cloud
Email/SMS on alarm
Remote view/control using PC/tablet, or smartphone via VNC