Marie Donlon | June 27, 2022
Umag Solutions, a spinout from the Technical University of Denmark, has developed drone-mounted magnetic technology that can be used for identifying mines and unexploded munitions on both land and at sea.
To accomplish this, the drones feature magnetometer technology that detects small spatial variations in the Earth's magnetic field.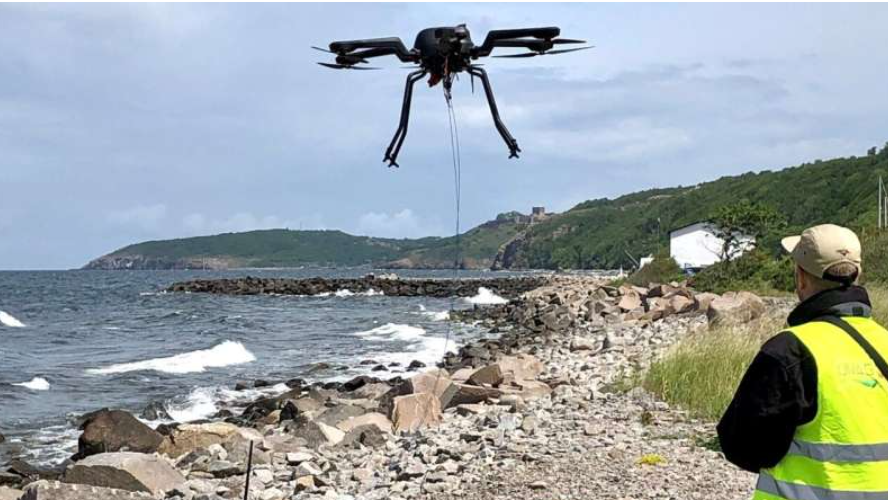 Source: Technical University of Denmark
Once detected, the team cleans the associated recordings of magnetic background noise, thereby making it possible to see subtle magnetic deviations — originating from metal objects, minerals in the subsurface, changes in soil conditions and boulders, for instance — in the subsurface.
Capable of covering large swaths of land and coastlines for mines and unexploded munitions, the mounted magnetometer technology-equipped drones can be used to scan hard to reach coastal areas where traditional mine clearance ships cannot reach to detect mines and bombs close to shorelines due to shallow waters. Likewise, the technology can be used to scan rural areas in a matter of days versus using conventional handheld devices.
Currently, Umag Solutions is exploring the potential for combining the drone platform with machine learning technology so as to provide live data to Danish Armed Forces to check for roadside bombs or mines at sea.