Year-to-date orders for 2023 totaled $819.6 million, 10.7% below the first two months of 2022, according to a new report.
According to data released April 10 by the Association for Manufacturing Technology (AMT), new orders of manufacturing technology totaled $467.8 million in February 2023, its third-best recorded February.
February 2023 orders were 33% above January 2023 and 1.6% below February 2022. Year-to-date orders for 2023 totaled $819.6 million, 10.7% below the first two months of 2022, AMT said in its report.
"This was the third-best February for manufacturing technology orders ever recorded, nearly 50% above the average value for February orders," said Douglas K. Woods, president of AMT. "Although many had anticipated a recession to take hold at the beginning of 2023, we are not yet seeing that in the data, and while declining somewhat, manufacturing technology orders remain at a historically elevated level."
Job shops maintained their orders at nearly the same level as January 2023, but their overall activity is down compared to this time last year, according to the report. 
AMT said January and February 2023 data shoes that an increasing share of orders for manufacturing technology goes to OEMs and industry-specific suppliers. The automotive sector, fabricated metal products manufacturers, and railroad, ship and other transportation manufacturers "significantly increased" their orders in February 2023, according to the report.
"In a typical year, we see a dramatic increase in orders between February and March, which exceeds 35% on average," said Woods. "For most of March, news of Silicon Valley Bank's failure and fears of tightening credit conditions dominated the economic conversation, which may affect March 2023 order activity. Despite these fears, surveys of manufacturers show a broadly positive outlook for business conditions over the next 12 months."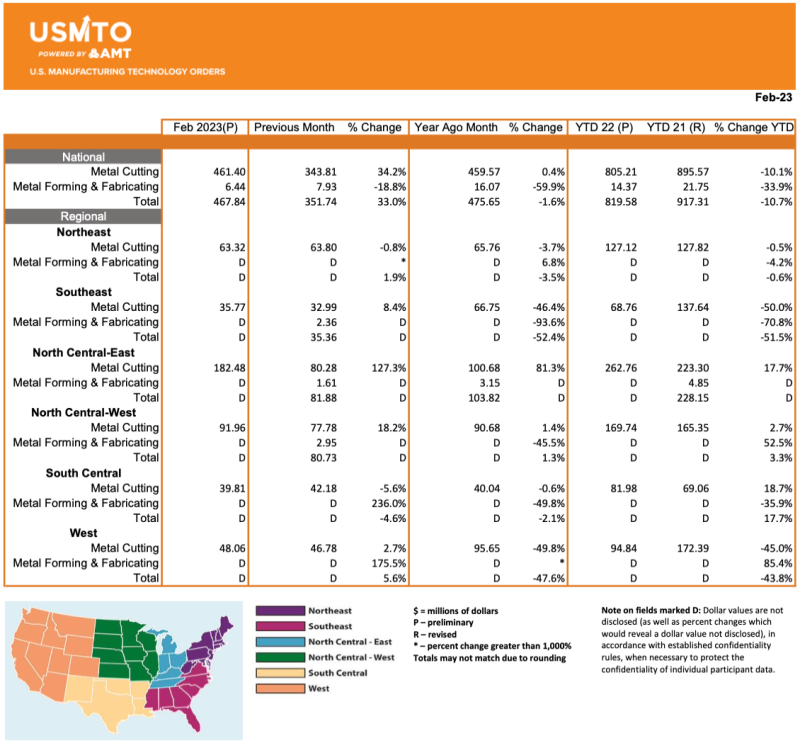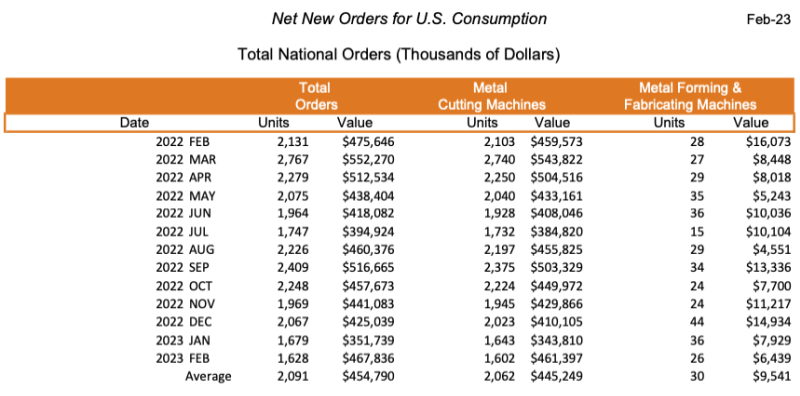 Related Posts
Mark Powell is one of MDM's associate editors. He is a former mainstream news reporter and editor and has worked in the online, print, radio and TV news industries. Mark earned a bachelor's degree from San Jose State University and a master's degree from California State University, Bakersfield. He has lived and worked in various cities across California, Colorado and Kansas and currently lives in Shafter, California.
Sign Up for the MDM Update Newsletter
The MDM update newsletter is your best source for news and trends in the wholesale distribution industry.