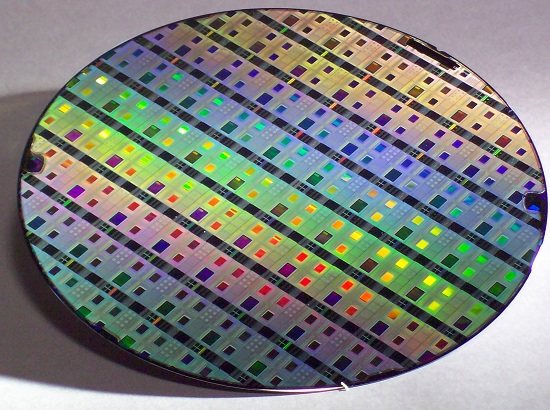 Newport Wafer Fab is planning to set up an open access compound semiconductor foundry, said Toni Versluijs, Nexperia's general manager for BG MOS Discretes at the Business, Energy and Industrial Strategy Committee's hearing into the UK's semiconductor policy this morning.
Versluijs told the committee that the idea for establishing a compound semiconductor foundry had been planned for a year and an unused building had been allocated for the operation.
Versluijs was asked by Alexander Stafford MP: "Apparently, there is space for expansion at Newport Fab, do you think it's possible to maybe start a spin-off company dedicated to generating compound semiconductors at your site?"
"I think actually we have provided such an option to use a currently not used building on the site of Newport Wafer Fab to start exactly such an activity," replied Versluijs, "what it would require is funding and a viable business case and a viable business plan, and this option to be quite honest is outstanding for almost a year."
Simon Thomas, CEO of graphene specialist Paragraf, stated that the U.K. could "take control" of the compound sector with an investment of just tens of millions of dollars compared to the billions being invested in leading-edge CMOS.
Andrew Rickman, the founder of Bookham Technology and now CEO of Rockley Photonics, said  that he was going to have to stop using the manufacturing facilities at Newport Wafer Fab because his contract there is running out.
As at the BEIS' earlier hearing, the participants talked their book with the compound executives stressing the need for supporting compound semis, Rickman putting the case for photonics and Paul Williamson and Simon Beresford-Wylie of  Arm and Imagination respectively emphasising that we already have a world-class UK CMOS IP industry which is where we should be focussing our semiconductor strategy.
Williamson scuppered the idea that any one country could have a comprehensive semiconductor supply chain "it's too diverse, too complex," he said.
When tackled by an MP on the relative size of the compound industry compared to the silicon industry, Americo Lemos, CEO of IQE, replied it was hard to say.
But both Lemos and Rickman were emphatic that both the compound and photonics segments are growing twice as fast as the silicon industry.
There was a consensus that there should be more effective mechanisms for engagement between industry and government.
The shortage of engineers is bedevilling the industry with Beresford-Wylie saying Imagination has 160 vacancies for engineers and Rickman saying he is recruiting from all over the world. "Fortunately," he said, "people seem to like coming here."