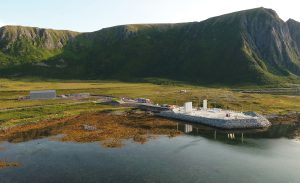 Located at Nordmela on the Norwegian island of Andøya, the site's opening ceremony was presided over by H.R.H. Crown Prince Haakon of Norway, pictured below.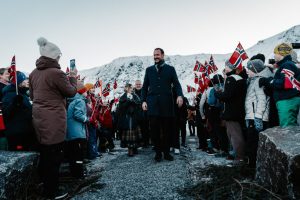 The spaceport describes itself as the "first operational orbital spaceport in continental Europe to finalise the construction of a launch site". The Swedish Esrange Spaceport, however, also presents itself as an orbital launch site, and has already hosted rocket testbeds, high altitude balloon research and a civilian satellite ground station.
When fully constructed, it says, Andøya will host several launch pads with Isar Aerospace having exclusive access to the first launch site. This was built to the Bavarian space company's specifications, including payload integration facilities and a mission control centre.
Given its location, in the far north on a coastline, the site offers launches to highly retrograde orbit inclinations, favorable for sun synchronous as well as polar orbits, the spaceport highlights.
"Today, Norway, the Andøya region and Isar Aerospace take a big step towards space," said Daniel Metzler, CEO and Co-Founder of Isar Aerospace. "Over the last five years, we have built a rocket that will help to solve the most crucial bottleneck in the European space industry – sovereign and competitive access to space."

"Together with Andøya Spaceport, our team has created an excellent piece of engineering, the first orbital launch site in continental Europe which will bring this access to space to Norway, and back to Europe. For Isar Aerospace, this step equals entering the final stages of our path to first flight. For Europe, it means being able to harness the power of the space platform."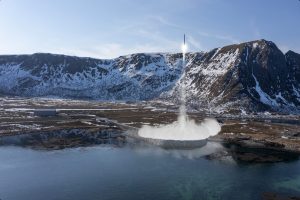 Pictured above is an impression of the first launch from the site. As mentioned, this will be Isar Aerospace and it will be carrying several small satellites developed by students at several European universities, including NTNU in Norway.
Previously – since 1962 – Andøya has provided infrastructure for sub-orbital flights. For example, around 1,200 launches of sounding rockets and long duration balloon flights have taken place from there.
The Andøya Spaceport will be a fully-owned subsidiary of Andøya Space. And Isar Aerospace, based in Ottobrunn/Munich, was founded in 2018 as a spin-off of Technical University Munich.
The opening of the spaceport will mark a milestone on Isar's path to its first test flight and the rocket will be the two-stage launch vehicle Spectrum.
See also: Swedish Esrange Spaceport opens for European orbital launches