S. Himmelstein | July 08, 2022
The Al Taweelah Independent Water Plant (IWP) is now operating at 50% capacity and supplying 454,600 m3, or 100 million gallons, of desalinated water daily to the Abu Dhabi water supply network.
When fully operational, production will reach 200 million gallons per day, surpassing the capacity of the Rabigh 3 IWP in Saudi Arabia, and making it the world's largest reverse osmosis (RO) facility with a capacity of 909,200 m3/day. The facility employs low carbon-intensive RO technology and is partially powered by solar energy, which is expected to account for at least 30% of the project's electricity capacity within eight years, with a target of raising this figure to 55% by the end of the first quarter-life of the project.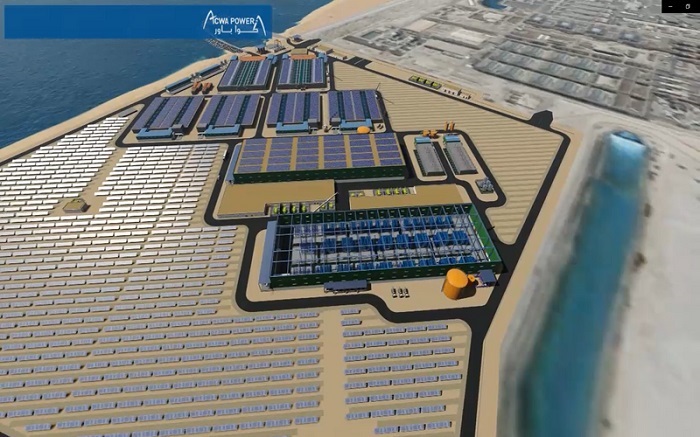 The facility currently supplies 100 million gallons/day of desalinated water to the Abu Dhabi water supply network. Source: ACWA Power
The plant supports the industries and the community at Al Taweelah and the surrounding areas, and is expected to play a key role in meeting Abu Dhabi's peak water demand, which is projected to increase at the start of 2023.
[Discover more about desalination equipment and suppliers on GlobalSpec.com]
Saudi Arabia-based ACWA Power is the lead developer and operator of the project and a 40% shareholder, with the remaining 60% contributed by the government of Abu Dhabi through Abu Dhabi Power Corporation and Mubadala Development Company PJSC. Emirates Water & Electricity Company, a fully owned entity of the Government of Abu Dhabi and the water and power supplier of the region is the sole off-taker of the project under a 30-year contract.