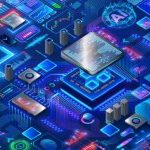 "The good thing to know, it is easing up," says ABB CEO Bjorn Rosengren "commitments from our suppliers are significantly better."
ABB says it expects double digit y-o-y revenue growth in the next three months thanks to an increased supply of chips.
Hyundai is to boost production at plants by reinstating overtime and weekend shifts at its Korean factories.
Electrolux and Nokia execs have said they see IC supplies easing.