Diana Aoun | July 27, 2022
Oxford Flow recently launched the new IM-S series pilot-operated regulator range featuring an axial flow design for process gases to deliver high levels of performance across various operating conditions. Thanks to a uniquely compact construction, the IM100 regulator is up to 80% lighter than some conventional, pilot-operated diaphragm regulators, eliminating the need for expensive lifting equipment during installation and maintenance.
The IM-S regulator has been designed with compatible face-to-face length with competitor wafer valves to facilitate easy retrofitting. With minimal threaded fittings throughout, enhanced corrosion resistance is maintained. High performance and durability are the defining feature of the IM-S, delivering accurate to within +/- 1% of set point and class leading response times compared to conventional regulators, enabling excellent pressure control and stability.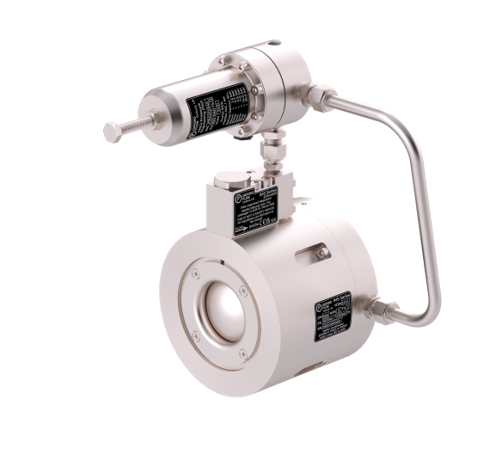 Source: Oxford Flow
By eliminating the diaphragm, the risk of regulator fatigue and failure is considerably minimized. Designed with a single moving part, the IM-S regulator also minimizes potential failures and the risk of unplanned maintenance, therefore maximizing efficiency and reducing operating costs. The regulator also delivers a reliably tight shut-off – a key necessity for gas regulator valves.
The IM-S regulator's machined 316L body and internals are ideally suited for gas transmission and distribution applications with natural gas, hydrogen, air and other process gases. The wafer-type body fits between PN10 to PN100 and ANSI Class 150 to 600 flanges, significantly simplifying procurement and maintenance.