PTDA will host member power transmission/motion control distributors and manufacturers in Ottawa, Canada.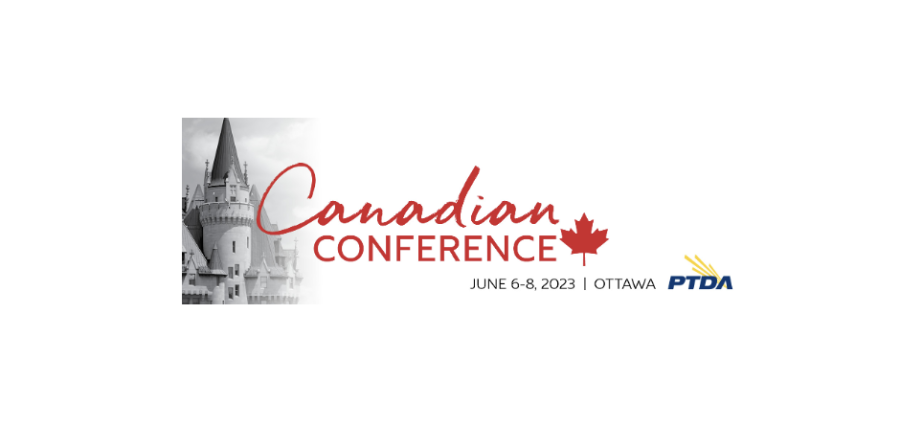 The Power Transmission Distributors Association (PTDA) will convene for the PTDA 2023 Canadian Conference in Ottawa, Ontario, Canada on June 6–8. Delegates in the power transmission/motion control (PT/MC) industry, representing PTDA distributor and manufacturer companies, will be in attendance.
"We're proud of the relationships our U.S. and Canadian channel partners have built," PTDA President Mike McLain said in a news release. "The Canadian Conference creates additional pathways for company and industry growth and profitability. There is great opportunity for attendees to network, hear about important market trend updates and learn how best to support their workforce."
Speakers at the event will include:
ITR Economics Economist Jeremy Bess will present the opening keynote, "Gauging the Risks Going Forward Into 2023−2024."
Attorney and motivational speaker Lesra Martin will have a session entitled "The Global Power of One: Empowering Change, Strength in Diversity Through Adversity."
Fortune 500 innovation specialist Lee-Anne McAlear will present the Leadership Enhancement Workshop, "Leading in the 'Now' and Getting Ready for the 'Next'!"
Keynote speaker Amie Archibald-Varley, registered nurse and Director of Multimedia at CanadiEM, will close the conference with her presentation, "Transforming Your Teams with Compassion & Empathy."
Learn much more and find registration here.
Related Posts
Sign Up for the MDM Update Newsletter
The MDM update newsletter is your best source for news and trends in the wholesale distribution industry.