Marie Donlon | July 08, 2022
Rheinmetall, a German defense manufacturer, has developed a handheld grenade launcher that functions similarly to an assault rifle.
The Squad Support Weapon 40 (SSW40), which is reportedly smaller and easier to operate than other handheld grenade launchers, can issue 40 mm medium velocity rounds, achieving a range of about 3,000 ft.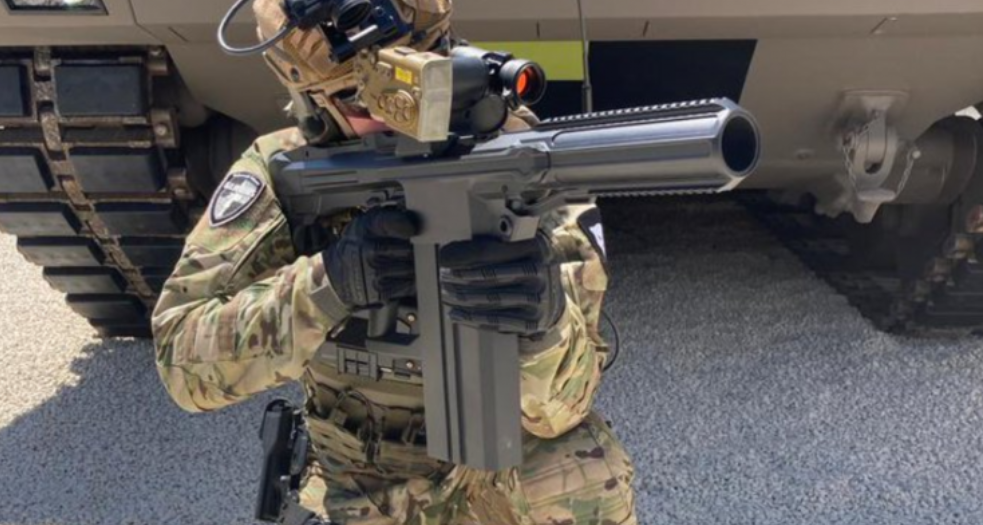 Source: Rheinmetall
According to Rheinmetall, the Squad Support Weapon 40 (SSW40) also features a self-regulating recoil system, which has reportedly improved the weapon's recoil.
Additionally, Rheinmetall suggests that the SSW40 will be effective against medium-weight armored vehicles, and the weapon's magazine can be changed quickly and also used for near-peer conflict.
The Squad Support Weapon 40 (SSW40) is expected to be available in 2023.