Marie Donlon | July 10, 2022
A team led by researchers from Rensselaer Polytechnic Institute (RPI) in New York has developed virus-fighting N95 masks that reportedly kill germs on contact.
To develop the masks, the RPI team grafted antimicrobial polymers onto the polypropylene filters used in N95 masks.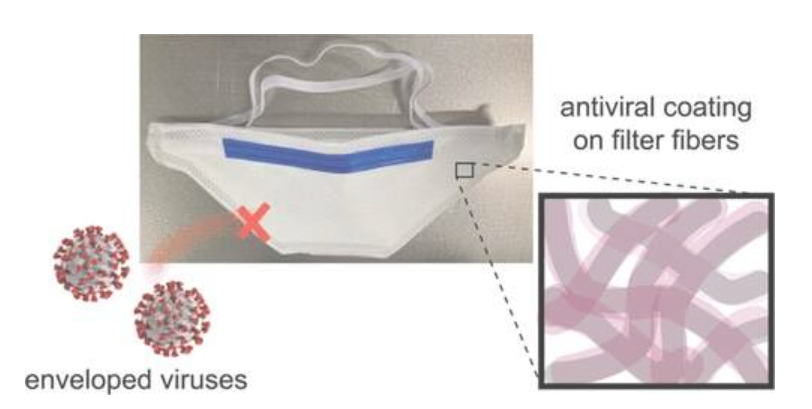 Source: RPI
Using ultraviolet (UV)-initiated grafting, the researchers covalently attached antimicrobial quaternary ammonium polymers to the fiber surfaces of nonwoven polypropylene fabrics.
The result, according to the team, is a coating that breaks open the outer layer of viruses and bacteria. This improves the lifetime of face masks, which can be worn for longer periods of time, and subsequently reduces waste.
The new masks are detailed in the article, Virucidal N95 Respirator Face Masks via Ultrathin Surface-Grafted Quaternary Ammonium Polymer Coatings, which appears in the journal ACS Applied Materials & Interfaces.