Marie Donlon | June 29, 2022
British train operating company, the Great Western Railway, will employ Hitachi Rail's 'Perpetuum Onboard' wireless technology to monitor wheels and bogies, which are the structures beneath a railway car to which axles and wheels are attached via bearings.
According to the Great Western Railway, wireless sensors will be attached to live monitor the wheelsets and bogies of Great Western Railway's high-speed fleet. These sensors will reportedly capture real-time data about the fleet's associated gearboxes, traction motors, bearings and wheels.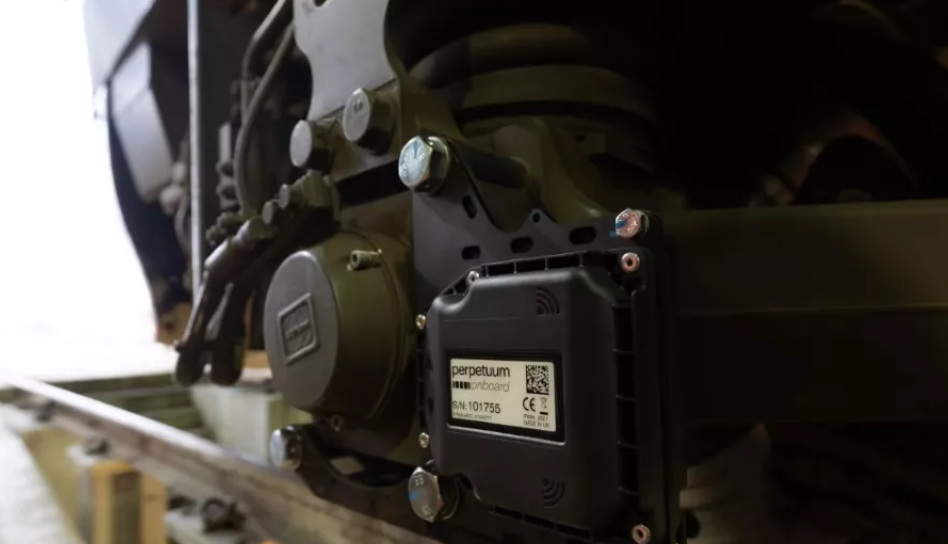 Source: Hitachi Rail
Currently, manual bogie maintenance and replacement accounts for roughly one-third of Great Western Railway's maintenance costs. Likewise, trains undergo an average of seven days for manual inspection or component replacement at a depot.
As such, Hitachi Rail's digital monitoring of bogies and wheelsets promises to take the place of frequent inspections, thereby reducing bogie maintenance downtime by up to roughly 50%. The Great Western Railway estimates that on a fleet of 93 trains, 100 extra days of train availability will be added every year thanks to the reduction in bogie downtime.
Further, the sensors also monitor the train track conditions and train axles while real-time monitoring allows for the quick and precise identification of components requiring inspection or maintenance before affecting passenger service.