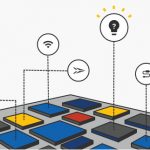 The company plans to hire over 100 people.
"As part of our global expansion, we're proud to open our UK R&D Centre in Cambridge to access the considerable local technical talent, especially CPU experts," said Patrick Little, CEO and Chairman, SiFive, "with long-term plans to grow talent and teams in Cambridge and across the UK, we are looking for employees who want to make an impact."
In March 2022, SiFive announced its $175 million Series F funding round and it plans to more than double the company's global staff across its international offices (U.S. headquarters, France, India, UK, and Taiwan) by 2024.
Currently, SiFive is seeking UK and Cambridge-based candidates in CPU design, architecture, verification, software development, sales, and customer experience (CX). A current list of open positions can be found on the SiFive website UK careers page.
More information on SiFive's RISC-V IP portfolio can be found on the SiFive website.