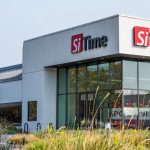 SiTime, the timing specialist, has opened SiTimeDirect – an online store to ship fully-customized precision timing devices; most ship as fast as 48 hours.
With over 150 billion configurations available due to SiTime's programmability, engineers get exactly what they want, when they want it. 
"Engineers can configure their exact specification online, get the part shipped in 48 hours, and deliver the best system performance, on-time and reliably," says SiTime evp Piyush Sevalis.
"SiTimeDirect enables 24x7x365 access to the full programmable architecture of SiTime devices on www.sitime.com. On the front end, a part number generator tool allows configuration of up to 10 timing specifications.
For example, frequency with up to 6 decimal places of precision, frequency stability ranging from ±0.1 ppm to ±50 ppm, a variety of operating voltages, and output drive strength, which allows the engineer to minimize electrical interference.
Once configured, a variety of shipment and payment options are available, and customized parts are shipped in as little as 48 hours.
The SiTimeDirect online store enables:.
Fast Shipment:

With SiTime's programmable architecture, custom configurations can be produced from blank parts in quantities from one to 5,000 units and shipped in as little as two working days. This is a faster shipment service than is available from any distributor or other sales outlet.

Rapid Configuration:

For any programmable SiTime product, customers can configure up to 10 parameters, including frequency, stability, output drive, output pin configuration, and operating voltage. Most configurations are complete in around two minutes using the

Part Number Generator

.

Live Support:

Place an order directly on SiTime.com through the new

order page, where a live chat service guides customers to the right solution. For larger orders, customers can connect with a SiTime expert directly by going to

SiTime.com contact us.
Go to SiTime.com/buy to order a SiTime part number today.
Learn more about the SiTime MEMS timing product portfolio.
North American customers can order up to 5,000 units immediately, with expansion to EMEA in Fall 2022. For larger orders, customers can connect with a SiTime expert directly by going to SiTime.com contact us.