As part of the restructure, Viking Electric promoted three sales leaders to new executive leadership roles.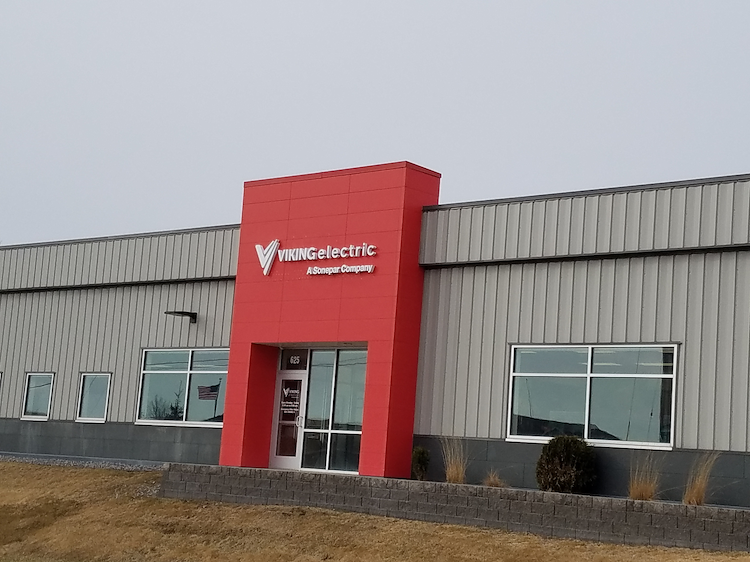 Minneapolis-based Sonepar subsidiary Viking Electric has reorganized its sales leadership structure and promoted three sales leaders to new executive leadership roles, the company announced April 10. Viking Electric has shifted its sales structure from a regional approach to focus on two dominant customer segments, Contractor and Industrial, according to a news release.
As part of the new sales structure, Viking Electric named Brett Wilson as its new Vice President of Contractor Sales. Wilson has nearly 30 years of experience in the electrical industry, including more than 13 years in sales leadership roles. Wilson will be responsible for growing Viking Electric's contractor business across its entire geography,.
The company also named Dean Dobitz as its new Vice President of Industrial Sales. Dobitz has been in the industry for 26 years, including seven years as Viking Electric's Twin Cities Industrial Sales Manager. In his new role, Dobitz will lead the company's industrial growth strategy across its entire footprint, the release said.
Rounding out the changes to the company's sales structure is Steve Sass, who was promoted to the role of Director of Sales Operations. Sass is a 16-year veteran with Viking Electric, having previously served in positions including account manager and Milwaukee Industrial Sales Manager. As Director of Sales Operations, Sass will help identify how to better support the needs of Viking Electric's customers.
"Our new sales structure, and our new executive sales leadership team, will allow our company to better align to our growth ambitions and our strategic initiatives," Viking Electric President Stacy Stanslaski said in the release. "We're excited for the opportunity to enhance our high-performing sales organization and continue to meet our customers' changing needs."
Viking Electric also hired Robert Hoke as its eMobility Specialist and Jen Pytleski as an Enterprise Account Executive in November.
Viking Electric's parent company, Sonepar USA, ranked No. 2 on MDM's Top Electrical, Data & Security Distributors list in 2022.
Related Posts
Brad Star is an Associate Editor at MDM, having joined the company in August 2022. He spent most of the previous two years as a Business Reporter for USA-Today Network-Wisconsin's Appleton Post-Crescent, writing its Buzz column that covered local retail and consumer service businesses in the Fox Cities. Star has a degree in economics from Beloit College.
Sign Up for the MDM Update Newsletter
The MDM update newsletter is your best source for news and trends in the wholesale distribution industry.