The 2019-22 boom was not the biggest in industry's history. As  Penn put it "it was number 11 in the boom hit parade" with the 2010 boom at 31.8%, the 2000 boom at 36.8% and the 2004 at 28%  plus seven other booms all showing bigger growth than the one just ended.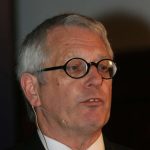 Penn is still sticking to the -22% forecast for this year which he made in May last year. He pointed out that unit shipments are 10% above the industry trend line of 8% per year and it will take two or three quarters before the balance is restored. 
Capex is well above normal levels at 19.8% compared to the industry average of 14%. The Q2 front end capex was at 17.2%, which was  second only to the 19% of Q1 2001.
ASPs are back down to Q2 2021 levels wiping out six quarters of gains.
Despite all this "the industry is stoking capacity when we don't need it," said Penn, "that's why we think there will be a 22% decline. All of the factors are working to undercut the market. There is not a single ray of hope."
"Low utilisation will plague H1 23," added Penn "it is already at  70 to 80% levels. Capex has yet to peak as demand disappears."
"Single digit decline is an illusion," said Penn "with TSMC talking about 15 to 16% decline in Q1."
ASPs and units are all falling and the fall is nowhere near an end with at least 2 quarters before there's a hint of a change.
The fall affects both memory and logic with the only difference between the two being the amount of the fall, said Penn.
Penn had a word of advice and a word of optimism: the advice was to double down on R&D and invent ways out of the downturn; and the optimism was: "the 17th industry upturn is just around the corner."