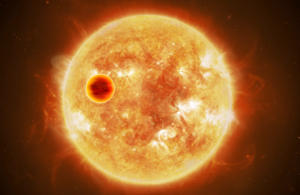 According to the UK Space Agency, the Ariel mission is due to launch in 2029 and seeks to understand the links between a planet's chemistry, its evolution and its host star, by characterising the atmospheres of 1,000 known planets outside our solar system.
Space telescope consortium
The mission was proposed by an international consortium led by University College London (UCL) and was selected by the European Space Agency (ESA) from 26 proposals put forward to be the next 'medium class mission' in its science programme.
As well as the UK, a consortium of 17 countries will build the mission's payload module. And as well as UCL, other UK organisations contributing expertise include Cardiff University, University of Oxford and the Science and Technology Facilities Council's (STFC) RAL Space at Harwell Space Cluster in Oxfordshire.
In more detail, teams at RAL Space will build and test the Ariel payload module, managing hardware contributions from other consortium nations, while the STFC Technology department is developing the £5.5 million cryogenic active cooler system.
Scientists at UCL and University of Cardiff will lead performance analysis, testing and fine-tuning the complex algorithms that will process the data returned from Ariel. The University of Oxford team will deliver the equipment to test Ariel's payload telescope and optical elements.
A payload design review will be completed later this year, with the design expected to be finalised by 2025. A flight acceptance review will be completed in early 2029 ahead of launch later that year.
Investment
The UK government describes the investment as the first major long-term commitment the UK has made to space science since the publication of the National Space Strategy. The mission represents an "unprecedented opportunity for the UK space sector's academic base" it believes.
"This is an incredibly important commitment for UK space science and technology, marking a major milestone for the National Space Strategy and boosting our ambitions to grow our £16.5 billion commercial space sector," said Science Minister George Freeman.

"By investing £30 million and taking the helm of the entire Ariel consortium – the first time in a decade that we have secured leadership for a mission of this magnitude – we are putting the UK at the heart of international space research, providing new opportunities for space businesses and academics across the country."
The £30 million will be provided through the UK Space Agency's National Space Science Programme and is in addition to the £6 million the Agency has already provided to support UK teams during Ariel's study phase, up to March 2022.
Image: ESA/ATG medialab, CC BY-SA 3.0 IGO – Artist's impression of exoplanet in front of star