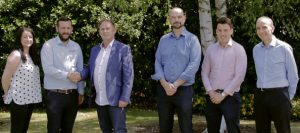 Component distributor Anglia Components has signed an agreement with Alexander Battery Technologies (ABT), a UK-based manufacturer of custom battery packs.
This is the first distributor that ABT has appointed – Anglia will be its exclusive distribution partner in the UK and Ireland.
The County Durham-based battery maker offers custom battery packs, including lithium-lon, NiMH and primary cell packs, for OEM customers.
Its markets include medical, power tools, communications, test, defence and robotics – the company holds ISO 9001 and ISO 13485 approvals to support medical applications.
The new agreement gives Anglia customers access to Alexander's custom battery pack design and assembly service, supported by Anglia technical staff who have been trained in the battery maker's capabilities.
"We thought carefully before taking the step of appointing a distributor as our custom approach makes our solutions difficult to present effectively to customers," said ABT MD Mark Rutherford, "however, Anglia has demonstrated that its technical team is capable of providing the level of support required."
"The ABT engagement allows us to extend our support to customers who have specific battery packs requirements, such as removable battery packs and those used in harsh applications that need to be more robust," said Anglia marketing director John Bowman. "The company's ISO 13485 medical approval enhances our capabilities to assist with medical designs."
ABT designs and assembles its battery packs and battery management systems in the UK. It makes products from single-cell packs up to multi-cell kWh batteries and provides related services such as supply chain resilience programmes, buffer stock programmes, end-of-life management and rapid prototyping.
Left to right in photo: Anglia marketing manager Sarah Porter, ABT MD Mark Rutherford, Anglia marketing director John Bowman, ABT sales director Alex Stapleton, ABT business development manager Andrew Runciman and Anglia technical director David Pearson.
Anglia is a signatory of the ADS SC21 programme, and holds AS9120, ISO9001 and ISO14001 accreditations.