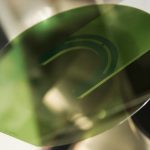 Congress breaks for its summer recess in August and, when it comes back, the US will be into  the elections season. This could make it difficult for large-scale bills to pass.
The leading Democratic politicians supporting the bill are House Speaker Nancy Pelosi of California and Senate Majority Leader Charles E. Schumer of New York
In a joint statement this week they stated: "We expressed our belief that there is no reason that we should not pass this bill through Congress in July."
The Republicans, however, are keeping schtumm.
Another Democratic supporter of the bill, Senator Mark Warner of Virginia told the Washington Post that Germany is  subsidising Intel to build a manufacturing site there adding: "When the German bureaucracy moves faster than the American legislative process, that's not a good sign,"
However, with US companies commanding a near 50% share of the world chip market, some Republicans are finding the idea of paying them taxpayer-funded subsidies to be somewhat incongruous.