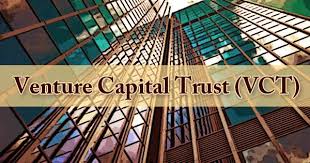 New research from Wealth Club suggests changes to the current regime could put £990m of start-up funding at risk.
Just 1% of investors would definitely continue to invest if all tax incentives were removed.
29% of VCT investors would not invest at all if relief was cut to 20%, a further 61% would be less likely to invest.
Alex Davies, CEO and Founder of Wealth Club says:
"On 6 April 2025, VCTs, EIS and SEIS will disappear unless the relevant legislation is renewed by the Treasury. Ahead of this sunset clause the Treasury Select Committee has launched an inquiry into the venture capital market, including the effectiveness of tax incentives. With the government signalling its willingness to cut tax relief for VCTs, there is a very real chance April 2025 sees the sun set not only on these popular schemes, but also on the UK's position as the best place in Europe for start-ups to secure funding.
Critics question whether VCTs are good value for money, if investors would continue to invest without the reliefs and whether VCT investments are sufficiently risky to justify government support. Our research shows that is just plain wrong.
VCTs raised £1.1 billion for UK start-ups in the last tax year – turbo-charging software development, medical research and product development across the UK. That investment depends on the 30% income tax relief currently on offer.
90% of investors say they would either trim their VCT investments or stop investing altogether if tax relief was reduced to 20%, putting as much as £990 million in funding at risk. Unsurprising, given investors view these as far riskier investments than more conventional funds and shares.
More aggressive cuts could lead to an even worse outcome – with just 3% of investors expecting to continue investing if all VCT tax reliefs are cut altogether. With high inflation and a spiralling cost of living, the last thing this country needs is to cut off funding for the next generation of successful British businesses.
Scalable start-ups are the engines that drive economic growth and job creation around the world. Policymakers should take a longer-term view on any such decisions, as years of good work could be quickly undone and the UK could lose its status as the start-up capital of Europe.
We don't believe that reliefs need to be increased, although our research suggests the funding available through VCTs would increase substantially if they were. But the industry needs reassurance that the status quo will continue past the April 2025 deadline."
 Wealth Club is the UK's largest VCT broker, accounting for c.21% of investments in VCTs last year. It has surveyed more than 1,300 VCT investors on the effect that possible changes to VCT reliefs would have on their behaviour.
Key findings include:
90% of VCT investors would either stop or be less likely to continue investing in Venture Capital Trusts (VCTs) if the income tax relief was reduced to 20%
91% of investors also stated that if the income tax relief was reduced to 20%, they would invest "less" or "significantly less" into VCTs.
83% would invest "more" or "significantly more" into VCTs if the income tax relief was increased to 40%.
Less than 1% of investors would definitely still invest in VCTs if all tax incentives were removed, with an only marginally higher percentage (3%) saying they might or probably would.
86% of respondents see VCTs as either somewhat or significantly more risky than their other investments.
The survey was conducted from 3rd to 8th July 2022, receiving responses from 1,309 VCT investors