S. Himmelstein | July 04, 2022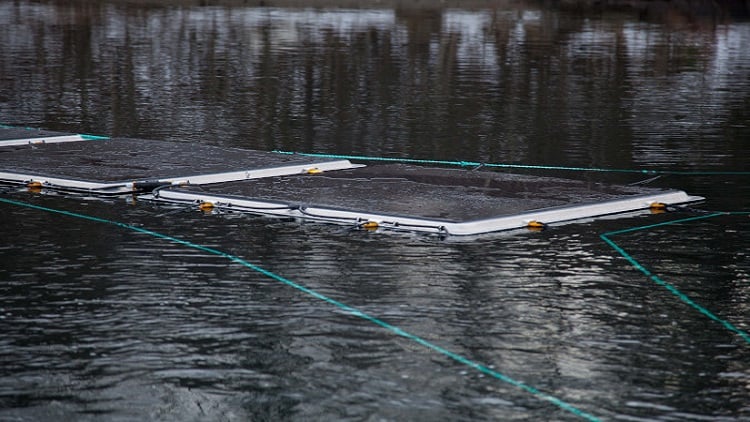 The installation is formed by two aluminum sheets welded together to form a float. Source: Sunlit Sea
Norwegian assurance and risk management expert Det Norske Veritas (DNV) has verified the design methodology for a floating solar power system concept advanced by Norwegian start-up Sunlit Sea.
The latter has developed prefabricated floating solar photovoltaic (FPV) systems based on two welded aluminum sheets topped with laminated solar panels.
After a review of Sunlit Sea's Design Basis document, DNV has concluded that the design methodology complies with DNV-RP-0584 design, development and operation of FPV systems requirements and recommendations.
DNV explained that applying this recommended practice for verification and assurance at the early stages of development serves as evidence of reliability and strengthens the confidence of customers and partners.
[See also: The rising tide of floating solar systems]
The certification firm expects the FPV sector to grow rapidly in the coming years as it requires no land use and can be combined with other applications of water reservoirs like water treatment, irrigation and hydropower generation. DNV projects around 20 GW to 25 GW of FPV to be deployed worldwide by 2030.