Marie Donlon | July 08, 2022
To further develop its indoor drone security solution, Tando Indoor Robotics has raised $15 million in Series A funding.
The Israeli startup is expected to use that funding to further develop its Tando indoor security drone, which performs security and monitoring tasks in warehouses, data centers, retail hubs and office buildings, among others.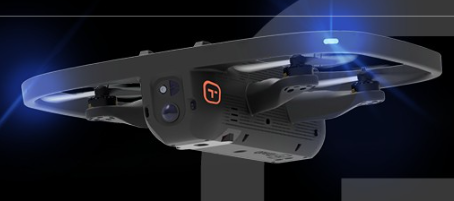 Source: Tando Indoor Robotics
According to the startup, the indoor security drone uses its onboard sensors and algorithms to map and navigate indoor settings, collect thermal imaging and environmental data, and record room temperatures and identify leaks, among other tasks.
The Series A funding round — which was led by Pitango, Target Global, European Innovation Council Fund and Spider Capital — is expected to move the Tando indoor security drone into full production.
For more information on the Tando indoor security drone, watch the accompanying video that appears courtesy of Tando Indoor Robotics.