Marie Donlon | July 12, 2022
A robot designed for performing inspections in the oil and gas industry has been developed by robot manufacturer OCRobotics.
The MiniX Snake-arm Robot features an HD camera for inspecting inside pressure vessels as part of OCRobotics' small inspection series of robots.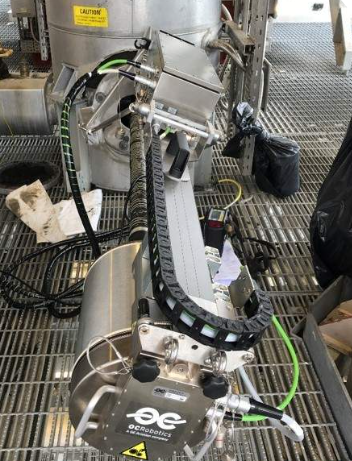 Source: OCRobotics
Measuring 10 mm to 50 mm in diameter, the MiniX Snake-arm Robot from OCRobotics promises to reduce the cost and risk of industrial inspections, which are typically performed manually.
For more on the MiniX Snake-arm Robot, watch the accompanying video that appears courtesy of OCRobotics.