Engineering360 News Desk | June 24, 2022
Universal Robots, a manufacturer of collaborative robots (cobots), has added a new 20 kg cobot to its product range.
Called the UR20, the cobot features an entirely new joint design that will allow for even faster cycle times as well as the ability to handle heavier loads. Its 1750 mm reach has been designed to work to the full height of the standard Euro-pallet, which will transform the way businesses package and palletize, while its small footprint will allow companies to achieve more within their existing production space.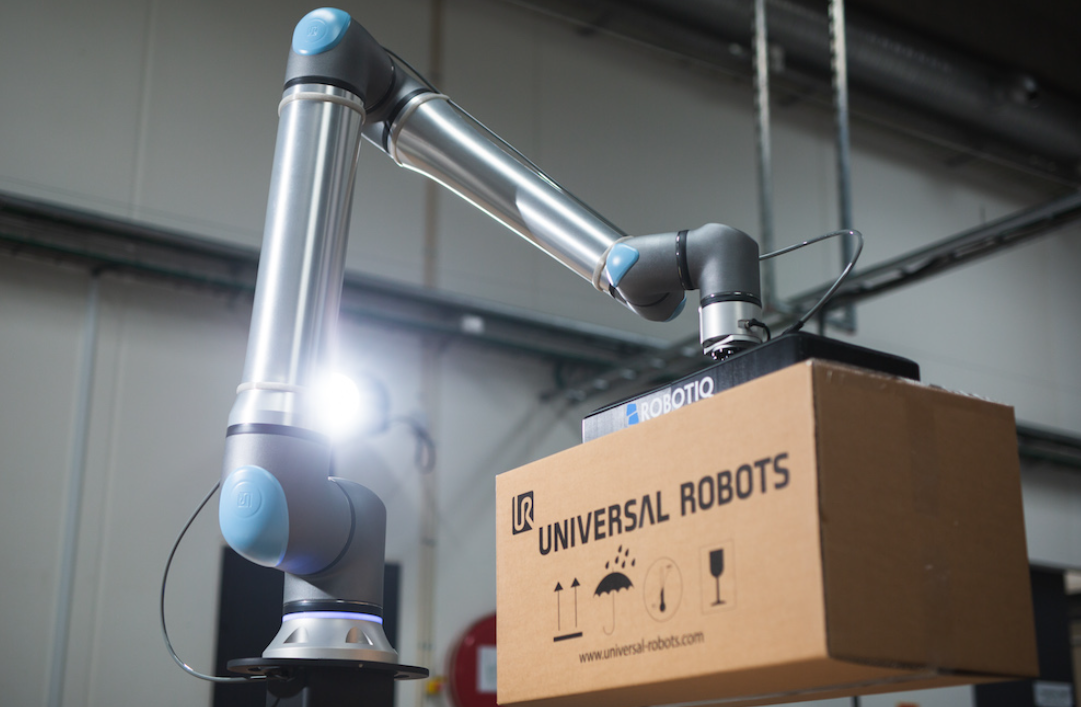 Source: Universal Robots
In addition to palletizing, Universal Robots expects the UR20 to be used for welding, material handling, machine loading and machine tending.
Kim Povlsen, president of Universal Robots, explained: "The benefits of the UR20 are significant, from faster cycle times and the ability to handle heavier loads, to greater reach with a small footprint. We've also incorporated advanced software enhancements, giving users unprecedented motion control capabilities."
For more information on the UR20, watch the accompanying video that appears courtesy of Universal Robots.