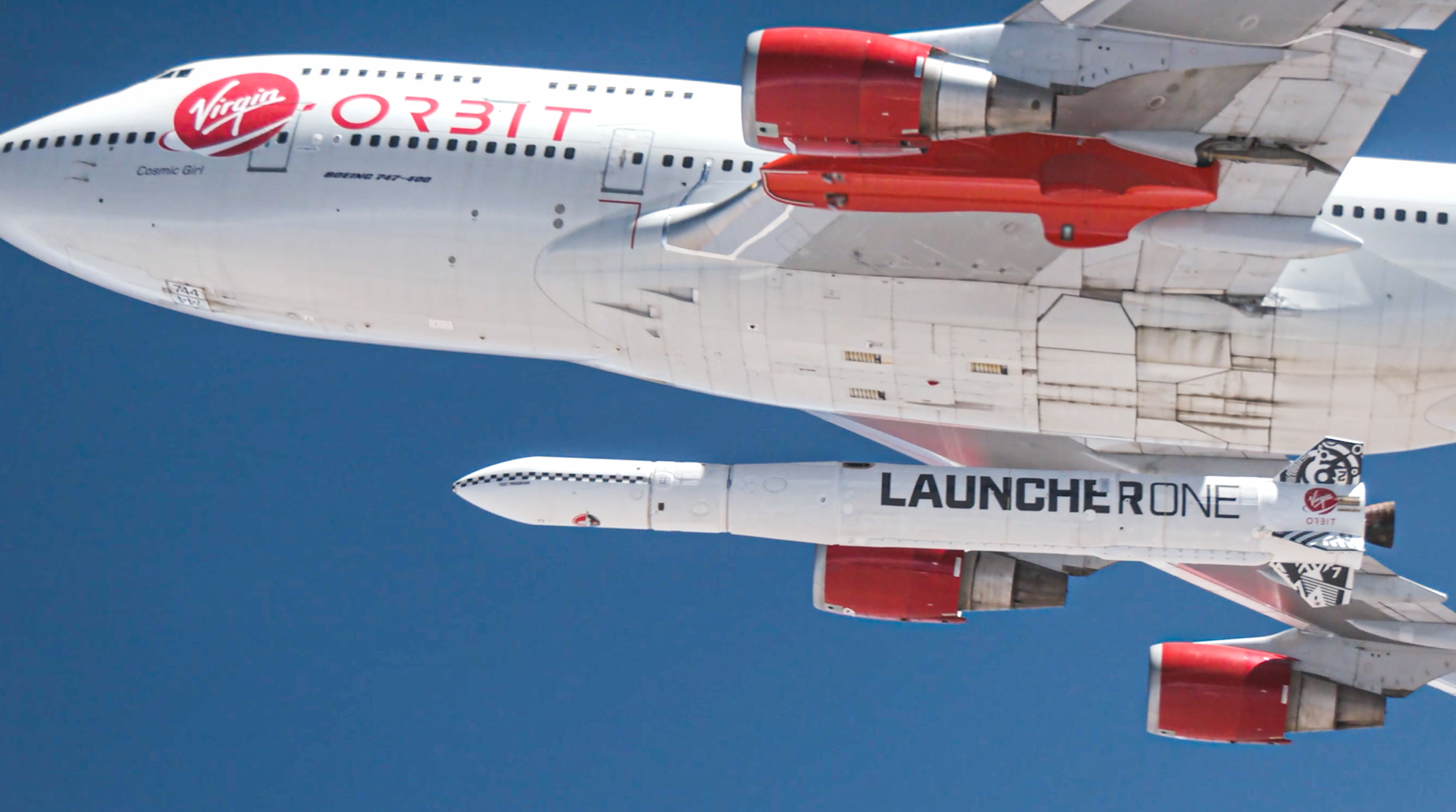 On Saturday 2 July, Virgin Orbit successfully completed its fourth satellite delivery mission, which was a night launch from Mojave in California via Cosmic Girl, a modfied Boeing 747. It was seen as a preliminary stage before the company's planned launch from Spaceport Cornwall, says the UK Space Agency.
Still no exact date has been confirmed, however. Originally, a summer launch was anticipated from the Newquay spaceport, but now it is promised for "later this year".
Matthew Archer, Director of Commercial Spaceflight at the UK Space Agency, hailed Virgin Orbit's progress. Speaking at the Mojave Air and Space Port, he said:
"The success of the Straight Up mission is another exciting milestone on our way to seeing the first satellite launch from UK soil. We are working closely with Virgin Orbit and it was a privilege to be alongside our partners to witness another successful launch for the team."
The Head of Spaceport Cornwall, Melissa Thorpe, added that the Spaceport Cornwall team were involved with the launch process:
"The success of this last launch in California is extremely rewarding for Spaceport Cornwall and the UK space sector. It was amazing to see both the team from Virgin Orbit and our team working together to mirror the US operations in real-time – ensuring we're mission-ready for the summer. This gave us a taste of what is to come and our team could not be more excited."
UK horizontal launches
Virgin Orbit's LauncherOne rockets – designed and manufactured in Long Beach, California – are air-launched from the modified 747-400 carrier aircraft, allowing them to operate from a range of locations.
And Cornwall is not the only UK site looking to support such horizontal launches, whereby a rocket is launched from a modified. We reported recently on Prestwick Spaceport's progress towards horizontal launches in 2023, for small satellites such as CubeSats.
For these launches the payload is launched by rocket mid-air from an aircraft – at a suitable altitude over a body of water – which in turn means traditional airport infrastructure can be used. The launches are also less vulnerable to adverse conditions.
Image: Cosmic Girl, Virgin Orbit